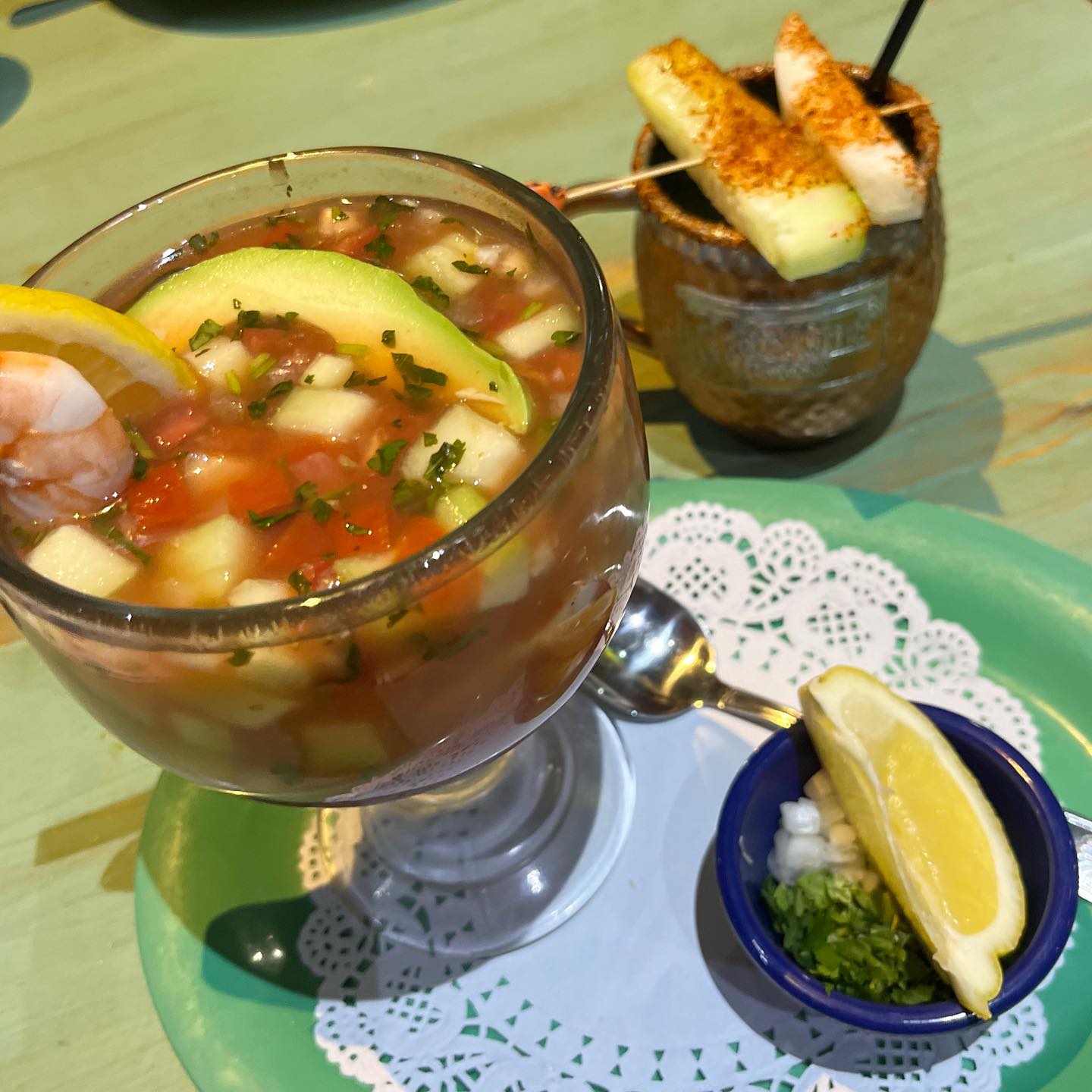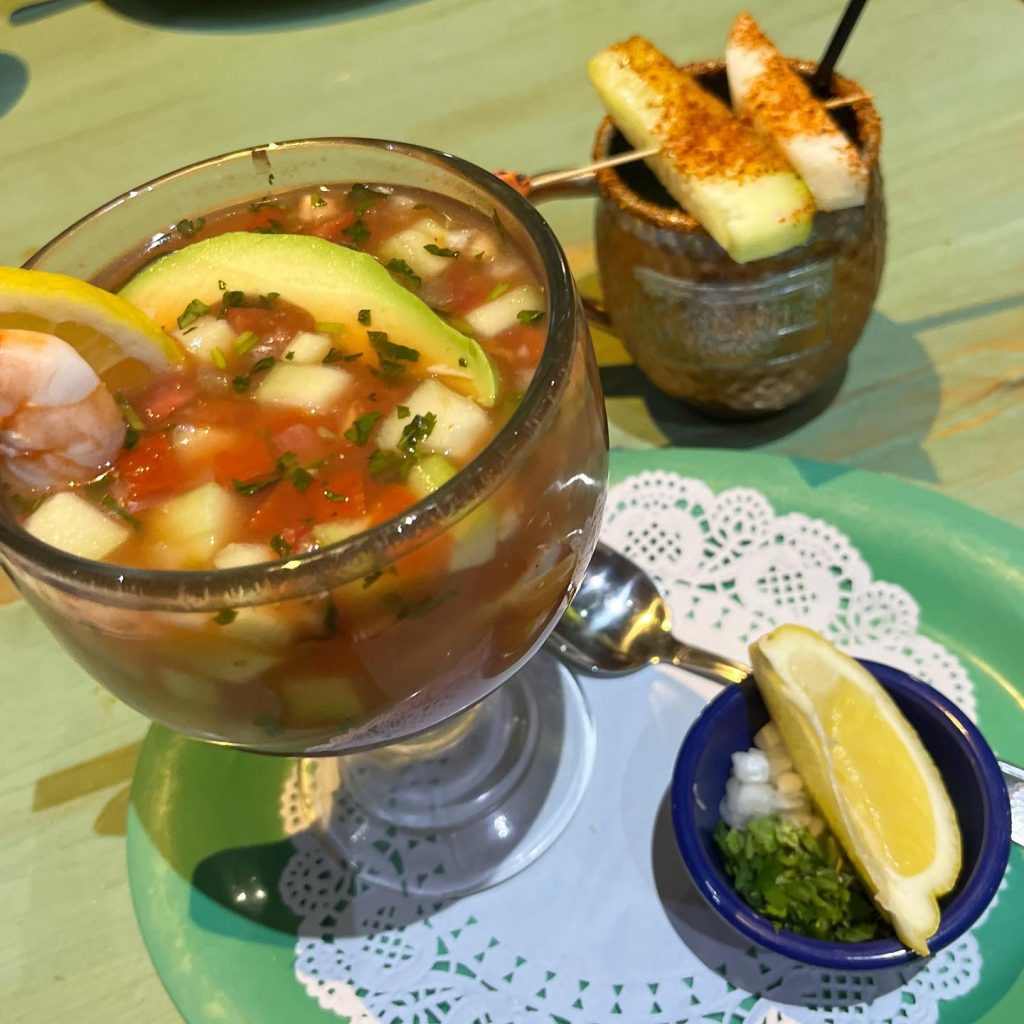 Keto Mexican Shrimp Cocktail
Keto Mexican Shrimp Cocktail is a delicious and refreshing appetizer that combines the flavors of traditional Mexican cuisine with a low-carb twist. This dish features succulent shrimp cooked to perfection and then combined with a tangy and slightly spicy mixture of fresh vegetables and herbs.
The base of the cocktail is made with ripe avocados, which are mashed to create a creamy texture. To this, diced cucumbers, red onions, and cherry tomatoes are added, providing a crunchy and refreshing contrast. The shrimp is cooked until it turns pink and then chilled before being added to the mixture.
The dressing for the cocktail is made with a combination of freshly squeezed lime juice, hot sauce, and cilantro, which adds an aromatic and zesty touch. The spiciness can be adjusted to your liking by adding more or less hot sauce.
To serve, the Keto Mexican Shrimp Cocktail is elegantly presented in a glass, creating a beautiful and colorful appetizer. It can be garnished with additional cilantro, sliced jalapeños, and lime wedges for added freshness and flavor.
This Keto Mexican Shrimp Cocktail is not only low in carbs but also packed with nutrients. It is an ideal choice for those following a ketogenic diet or looking for a light and healthy appetizer that doesn't compromise on taste.
INGREDIENTS
2 Lbs Jumbo Shrimp
2 Celery Stalks, (sliced thin)
1 Jalapeno, (seeded, finely chopped)
1 Cucumber, (chopped)
2 Avocados, (peeled, pitted, chopped)
2 Handfuls Fresh Cilantro, (chopped)
1/2 Small White or Yellow Onion, (finely chopped)
2 Limes, (juice & zest)
11.5 ounce Can Tomato Juice
1/2 Cup Tomato Sauce
2 Garlic Cloves, (grated)
Favorite Hot Sauce, (to taste)
Salt/Pepper, (to taste)
INSTRUCTIONS
Bring large pot of water to a boil. Add shrimp and boil until shrimp curl into a loose 'C' shape and are cooked through. Time will vary depending on size of shrimp. Drain and transfer to ice or run under cool water. Cut shrimp into bite sized chunks.
In large bowl combine shrimp, celery, jalapeño, cucumber, avocado, cilantro and onion.
In separate bowl combine lime juice, tomato juice, tomato sauce, garlic, hot sauce, salt and pepper. Pour into shrimp mixture and stir.
Chill for 1+ hour then serve.
Enjoy
NURITIONS Amount Per Serving
| | |
| --- | --- |
| Calories | 240kcal |
| Fat | 16g |
| Carbohydrates | 7g |
| Proteins | 28g |