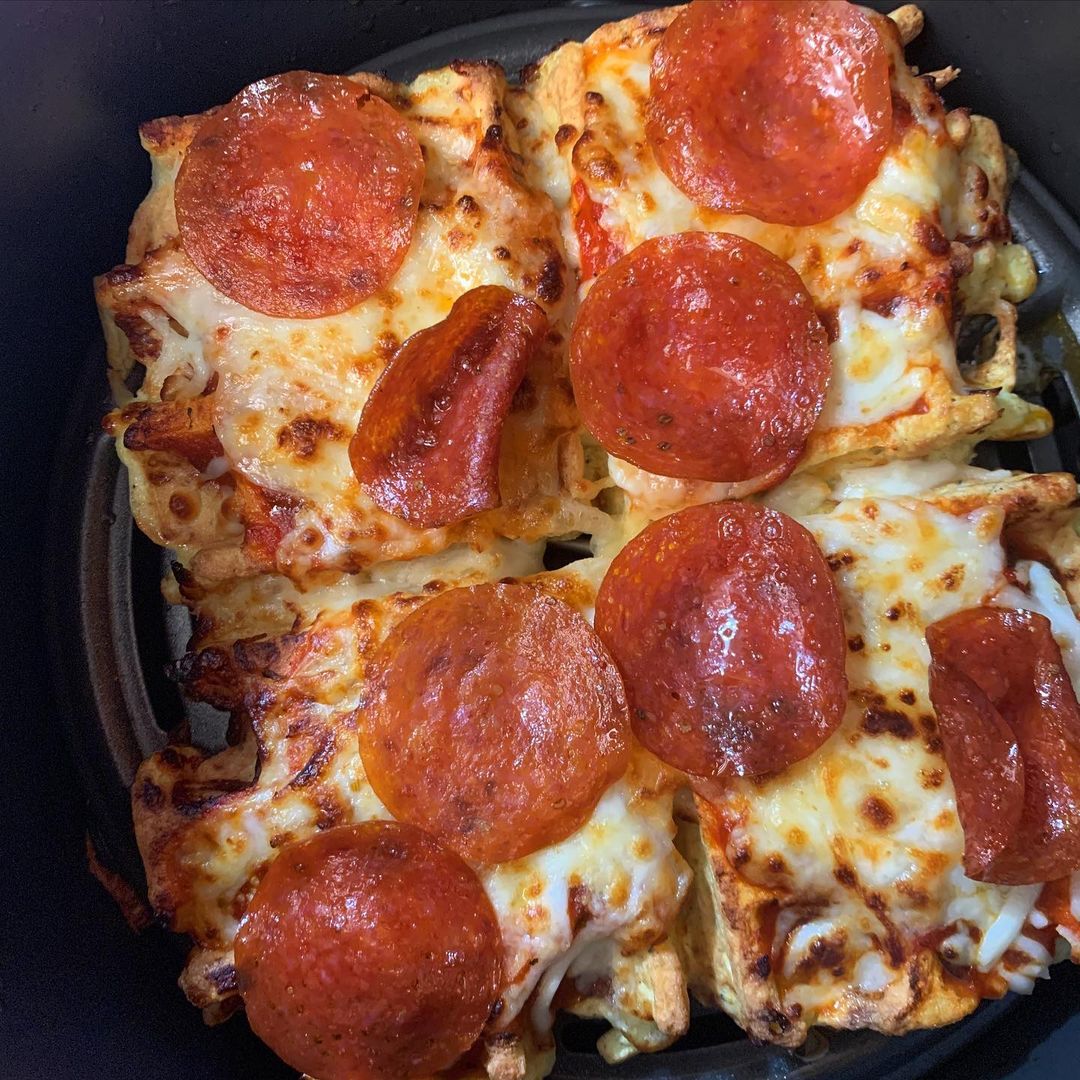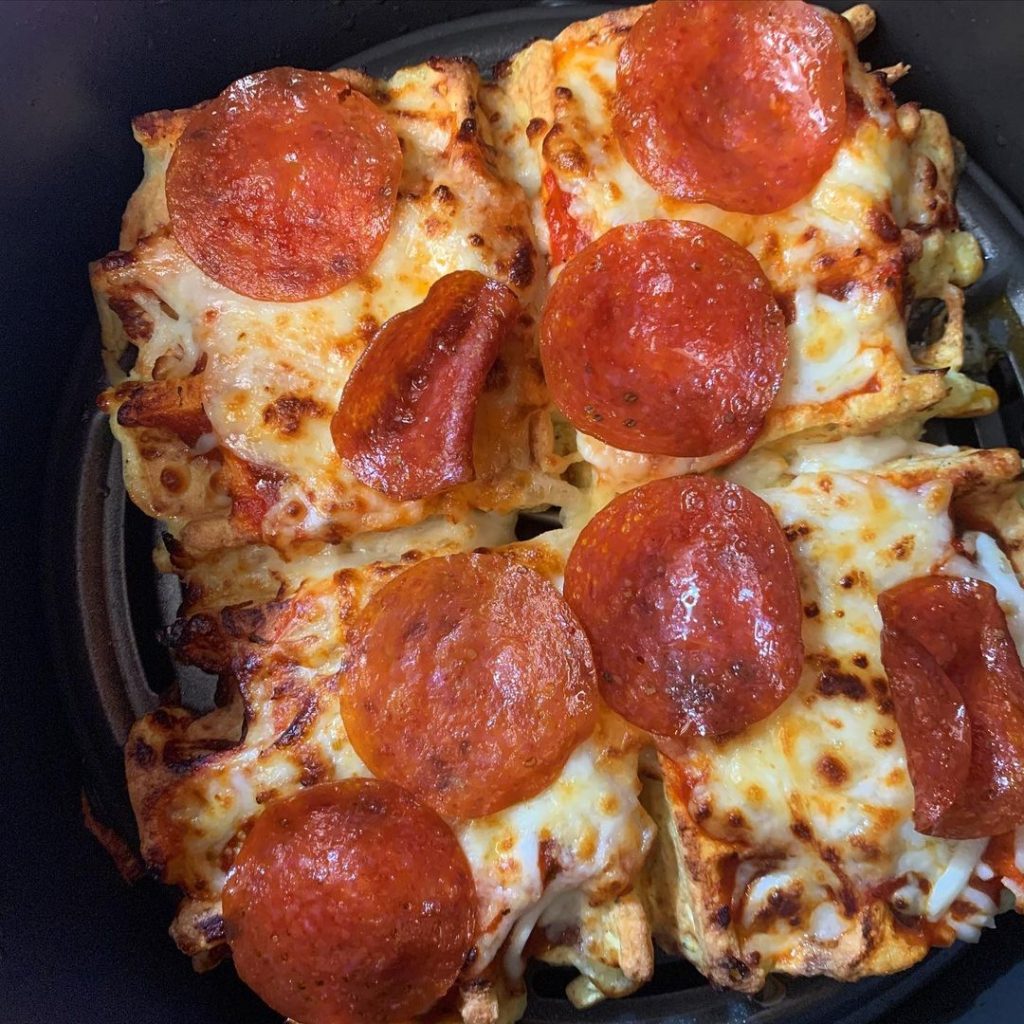 Keto pizza waffle
The keto pizza waffle is a delicious and low-carb alternative to traditional pizza. It is made using a waffle maker, which gives it a unique texture and shape.
The base of the pizza waffle consists of a mixture of almond flour, eggs, and mozzarella cheese, which creates a sturdy and flavorful crust. This combination of ingredients ensures that the pizza waffle is keto-friendly and gluten-free.
Toppings can vary depending on personal preference, but common choices include pizza sauce, pepperoni, sliced bell peppers, onions, and mushrooms. You can also add extra cheese on top for that gooey, melty goodness.
Once the toppings are added, the pizza waffle is cooked in a waffle maker until the cheese is melted and the crust is crispy. The end result is a delightful combination of savory flavors and a satisfying crunch, all while staying true to a keto diet.
The keto pizza waffle is a versatile dish that can be enjoyed as a snack, lunch, or dinner option. It is a great way to satisfy your pizza cravings without compromising your dietary goals.
INGREDIENTS
4 large eggs
4 tbsp grated parmesan cheese
3 tbsp almond flour
1 tbsp psyllium husk powder
1 tbsp bacon grease
1 tsp italian seasoning
1/2 cup tomato sauce
3 oz cheddar cheese
14 slices pepperoni
INSTRUCTIONS
Add all ingredients (except tomato sauce, cheese and pepperoni) to container. Use immersion blender to mix, approx 30 seconds.
Heat waffle iron, add half the mix and cook until steam comes out of the waffle iron. Remove and cook second waffle.
Add sauce, pepperoni and cheese, broil for 3-5 minutes.
Enjoy
NURITIONS Amount Per Serving 1 waffle
| | |
| --- | --- |
| Calories | 460kcal |
| Fat | 16g |
| Carbohydrates | 04g |
| Proteins | 18g |