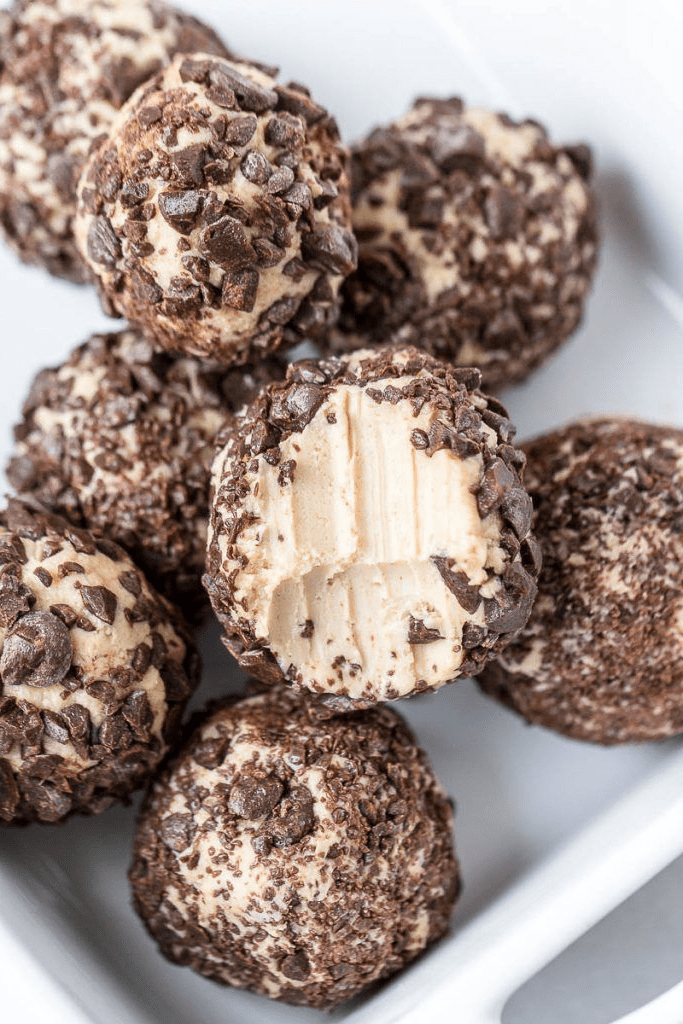 Keto Cheesecake Fat Bombs
Keto Cheesecake Fat Bombs. Hello, visitors to this wonderful website. Today I will talk about a recipe that my children love and love. Even my mom didn't believe it's Keto. Fatty Cheese Cake bombs are fatty bites from the sky and dream of dieting keto with only 1 gram of net carbs !! Add chocolate or coconut and enjoy these low-carb fat bombs to please your sweet tooth without sacrificing flavor. I will not prolong you. Follow me with the ingredients. And how to prepare the recipe.
Ingredients for Keto Cheesecake Fat Bombs
8 oz Cream cheese at room temperature
4 oz butter or coconut oil
4 oz Heavy Cream
2-3 tablespoons
2 teaspoon
Baking chocolate or coconut for decorating
Instructions
Add all the ingredients to a medium mixing bowl. Beat with an electric mixer for 1-2 minutes or until mix through and creamy.
Scoop batter using an ice-cream scooper into a mini cupcake pan (lined or unlined). Then dip it in the chocolate bread. Or coconut. Place in the fridge to set for 1-2 hours or in the freezer for up to 30 minutes.
Remove from cupcake tins and transfer them into an air-tight container. refrigerate for up to 2 weeks.
Gift For the visitors of this website. Download the keto Meal Plan FREE here