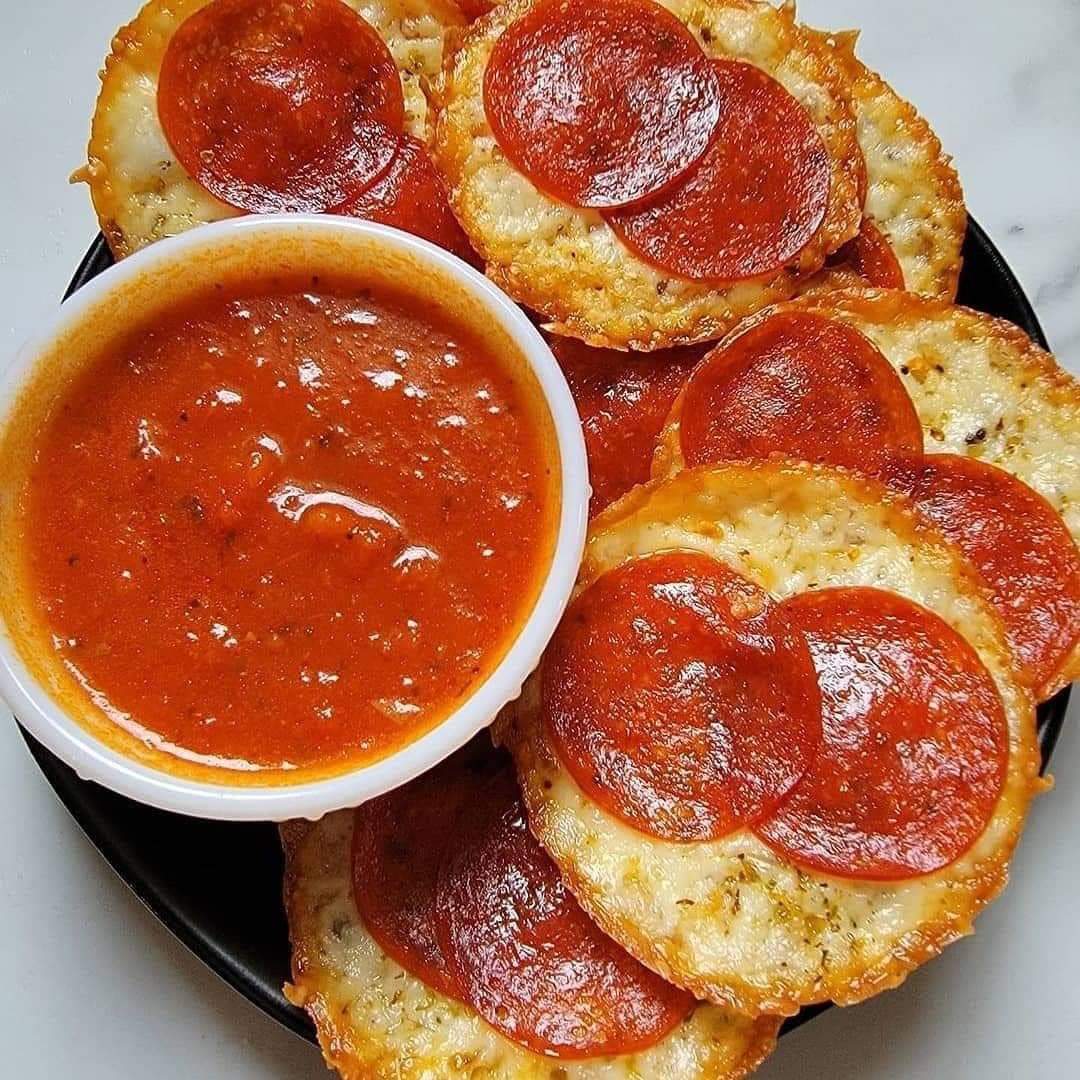 Keto Pizza Chips
Keto Pizza Chips Very Easy to make, This was a quick, easy and delicious after school snack today for me and my girls, follow me for recipe.
Ingredient for Keto Pizza Chips
•6oz of freshly shredded mozzarella⁠
•oregano⁠
•24 slices of pepperoni⁠
INSTRUCTIONS:
1. Put the shredded mozzarella in a muffin top pan. *If you do not have this pan, you can also just lay circles of mozzarella on parchment paper.
⁠2. Bake at 375° for 3 minutes.⁠
3. Remove from oven and sprinkle on some oregano.⁠
4. Place 2 slices of pepperoni on each circle of cheese.⁠
5. Bake for another 5 minutes.⁠
6. Remove and let cool for a minute or two before transferring onto a paper towel lined plate. *They will harden as they cool.⁠ enjoy.
NURITIONS :
| | |
| --- | --- |
| Calories | 66kcal |
| Fat | 5g |
| Carbohydrates | 1g |
| Proteins | 5g |