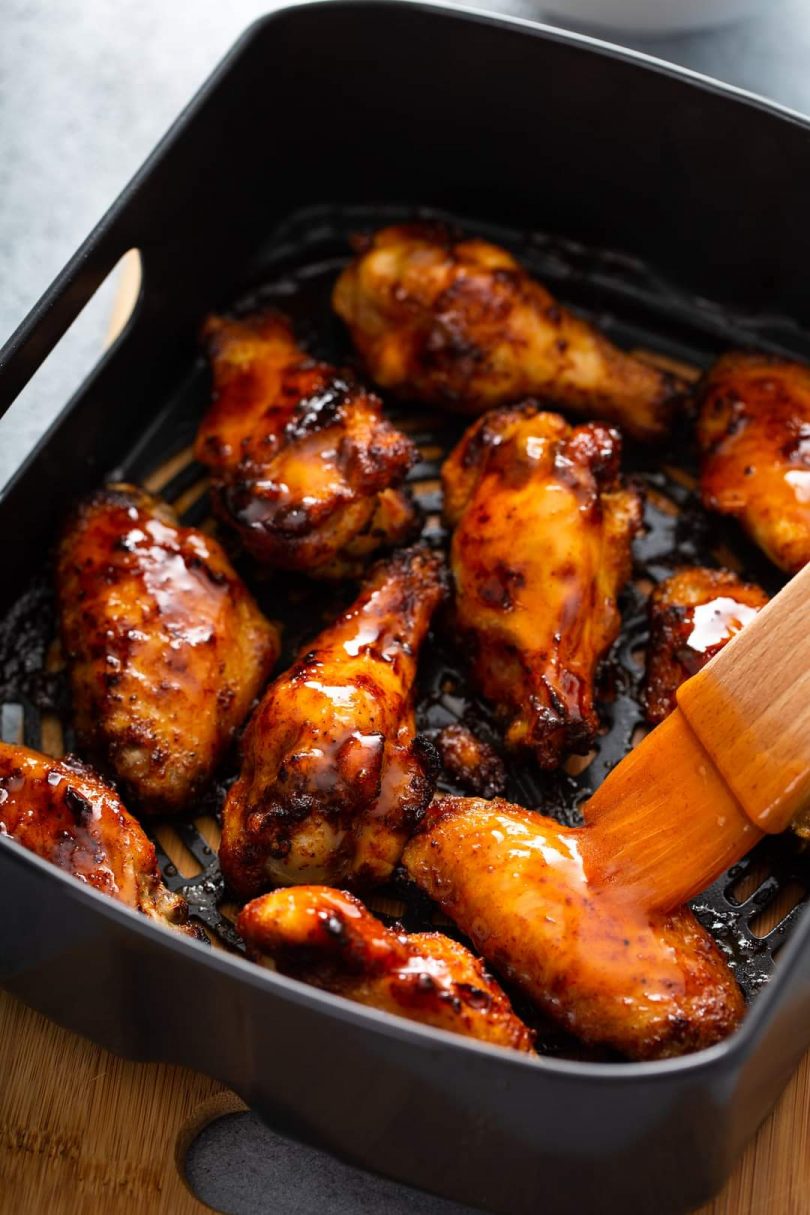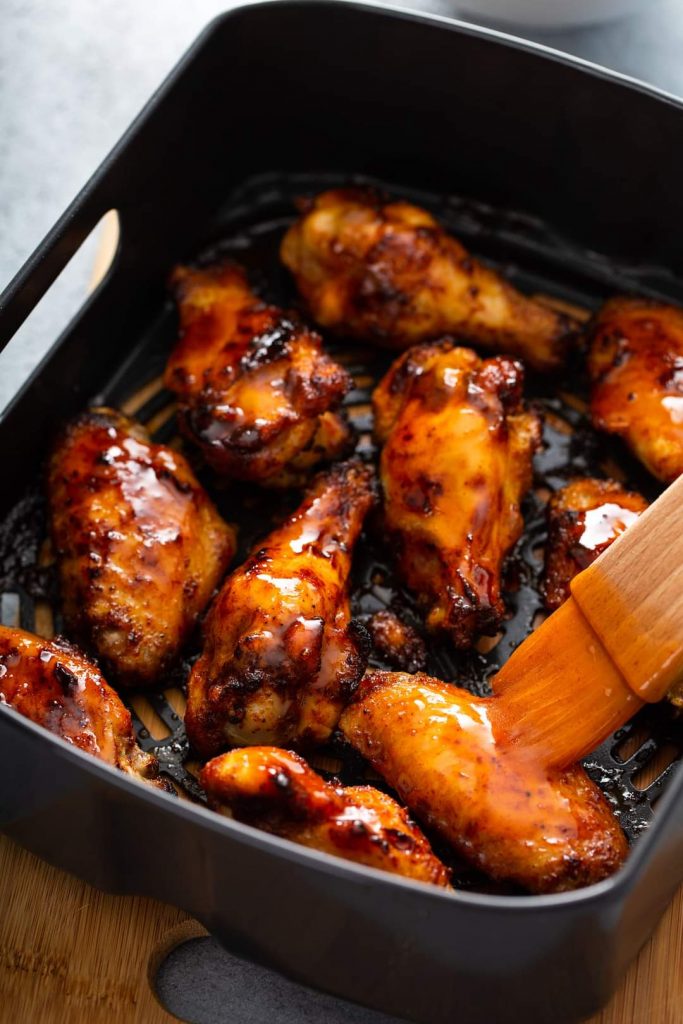 Keto Air fryer chicken wings
Keto Air fryer chicken wings. These Air Fryer Keto Chicken Wings are ultra crispy, easy and delicious! Only 2 net carbs per serving! follow me for recipe.
Ingredient for Keto Air fryer chicken wings
12 wings whole
1 Tablespoon olive oil
1 teaspoon baking powder
½ teaspoon salt
1 teaspoon ground black pepper
1 teaspoon garlic powder
1 cup buffalo hot sauce
INSTRUCTIONS:
1)- Cut the wings into pieces so that you have 24 wings.
2)- Preheat the air fryer to 380 degrees Fahrenheit.
3)- Prepare the air fryer basket after preheating.
4)- Place the wings in a large bowl and add olive oil, garlic powder, and baking powder. Mix well.
5)- Add the seasoned wings in a single layer to the air fryer basket.
6)- Air Fry WIngs at 380 degrees Fahrenheit for 20 minutes, flipping the wings every 5 minutes.
7)- Increase the temperature to 400 degrees Fahrenheit and cook an additional 2 minutes for extra crispy skin. Use a digital meat thermometer to ensure the internal temperature is 165 degrees F.
8)- Carefully remove the air fryer wings from the air fryer, cover with your favorite sauce, and serve with your favorite sides.
NOTE: You can print the recipe through the button below
NUTRITIONS:
| | |
| --- | --- |
| Calories | 361kcal |
| Fat | 24g |
| Carbohydrates | 2g |
| Proteins | 28g |