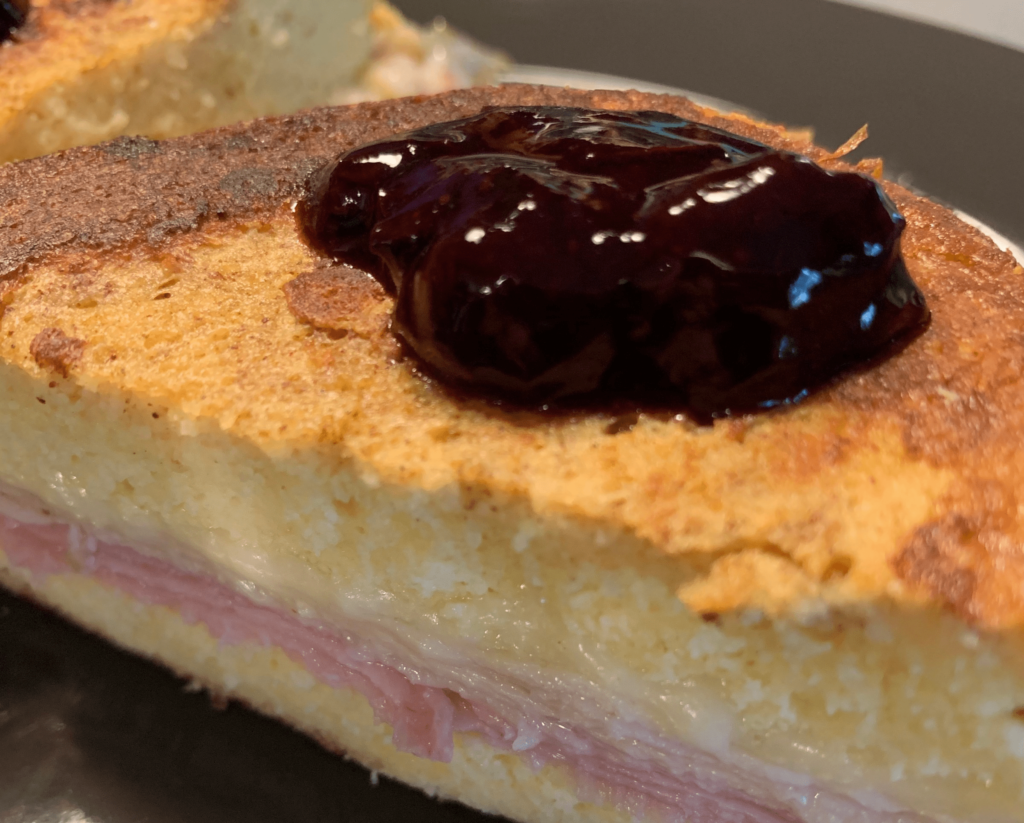 Keto Monte-Cristo Sandwich
Keto Monte Cristo Sandwich The first time I heard about the Monte Cristo sandwich, I was 30 years old. My girlfriend at the time was on a business trip to Washington, and they put her in a good hotel with some luxurious room service.
I found the description of this sandwich on the menu and we had a good laugh about it. Turkey, pork, Swiss sandwich, dipped in egg paste, served with dried sugar and jelly?
This recipe was funny but when it tasted it was amazing the taste was great and the appearance was fun.
I asked the chef about the recipe and gave it to her. I tried it at home and this is the result
I will give you the recipe as it is at the hotel.
Ingredients for Keto Monte Cristo Sandwich
For the Bread
butter or cooking spray for greasing container
1 tbsp almond flour
1 tbsp coconut flour
3/4 tsp baking powder
1 small pinch salt
1 large egg
1 tbsp whipping cream
For the French Toast
1 large egg
1 tbsp whipping cream
1/4 tsp ground cinnamon
1 small pinch salt
1/2 tsp Sukrin Gold fiber syrup or sugar-free maple syrup optional
1 tbsp butter for frying
For the Fillings
2 slices deli ham
2 slices deli turkey
1 slice Swiss Cheese
1-2 tbsp low-carb jelly or sugar-free maple syrup On the side for dipping
Instructions
Grease a small square container with butter or cooking spray. Add the almond and coconut flours, baking powder, and salt, and stir with a fork. Add the egg and whipping cream and whisk well, until there are no more lumps. Tap the container on the counter to get rid of bubbles, and microwave for 90 seconds to 2 minutes, until it's cooked through. Slice down the center to create two thinner slices of bread.
The rest of the text is on the next page