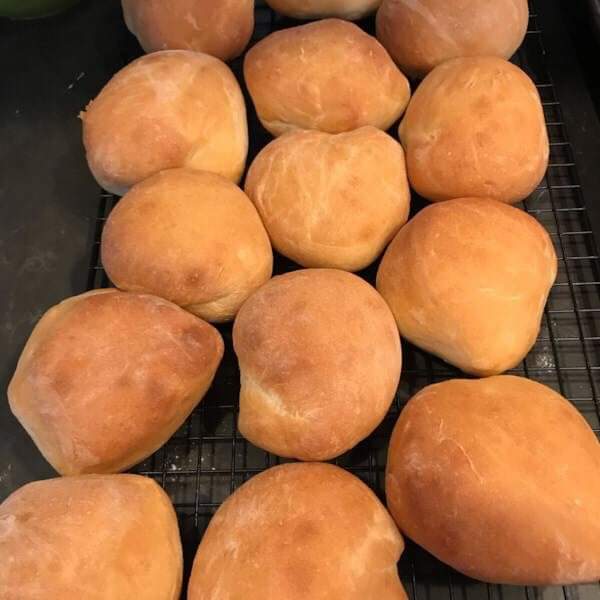 Keto Bread Rolls No Eggs or Cheese!
Keto Bread Rolls No Eggs or Cheese! 3.3 net carbs per roll. So- I definitely thought I'd muck this keto dinner rolls up because I've tried several bread recipes and barely any of them turned out. The ones that did, I didn't really like the presentation.
but GUYS. I think I have finally figured out an amazing gluten-free & keto flour recipe that is PERFECT for bread, rolls and other delicious things. The ratio of almond flour to whey protein is just right. The best part is the protein is so light that it gives the bread a decent rise!
As for these rolls, I can't even begin to describe these.. You barely taste the almond flour, you hardly taste the protein powder. The possibilities with this flour are endless.
Ingredients for Keto Bread Rolls
1 cup (100g) almond flour
3/4 cup (50g) keto protein powder
1 1/2 tsp baking powder
1 tsp xanthan gum
1/4 cup (118ml) hot water
1/4 cup (50g) butter – melted
1/2 tsp salt
Instructions
The rest of the text is on the next page