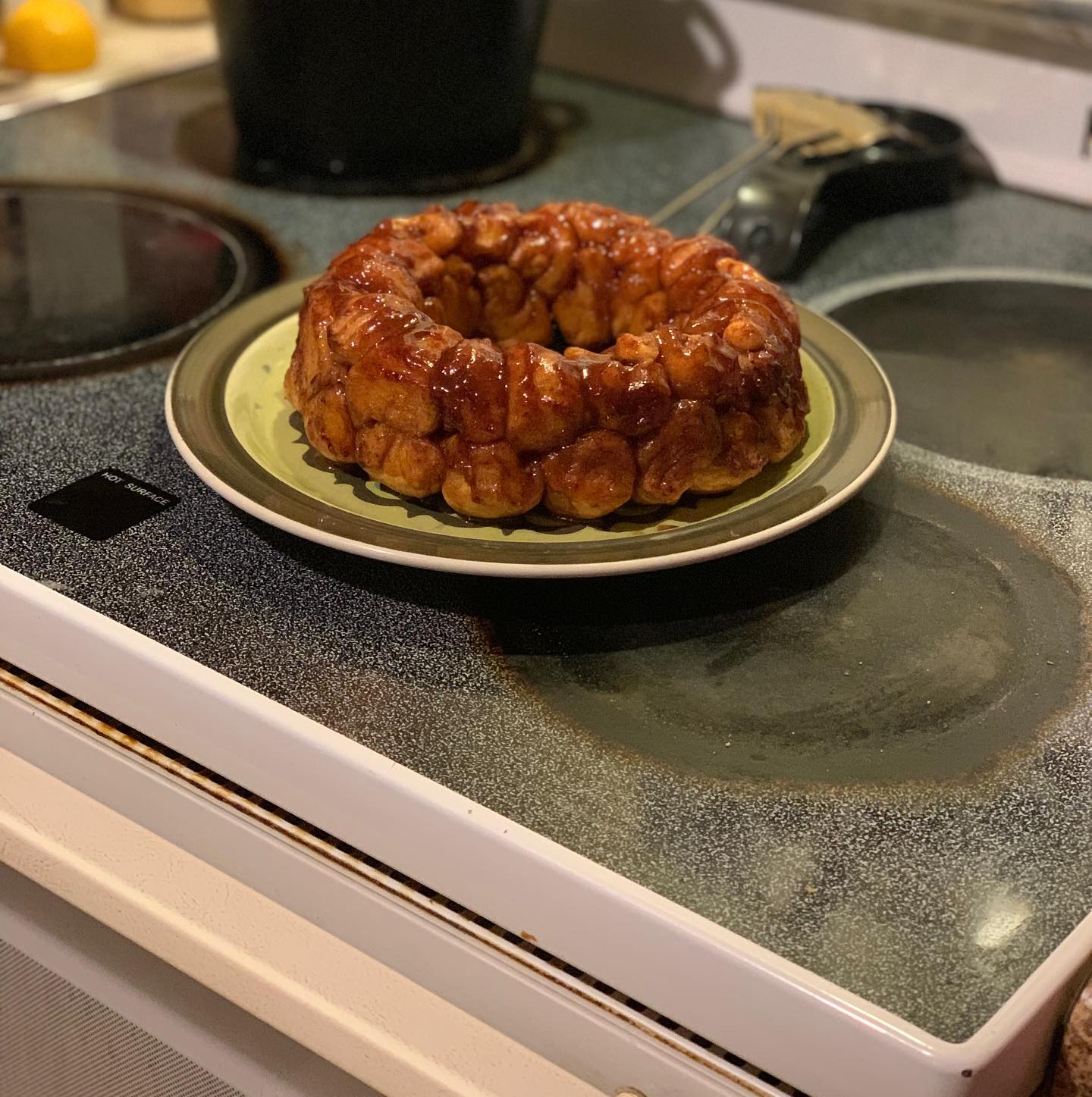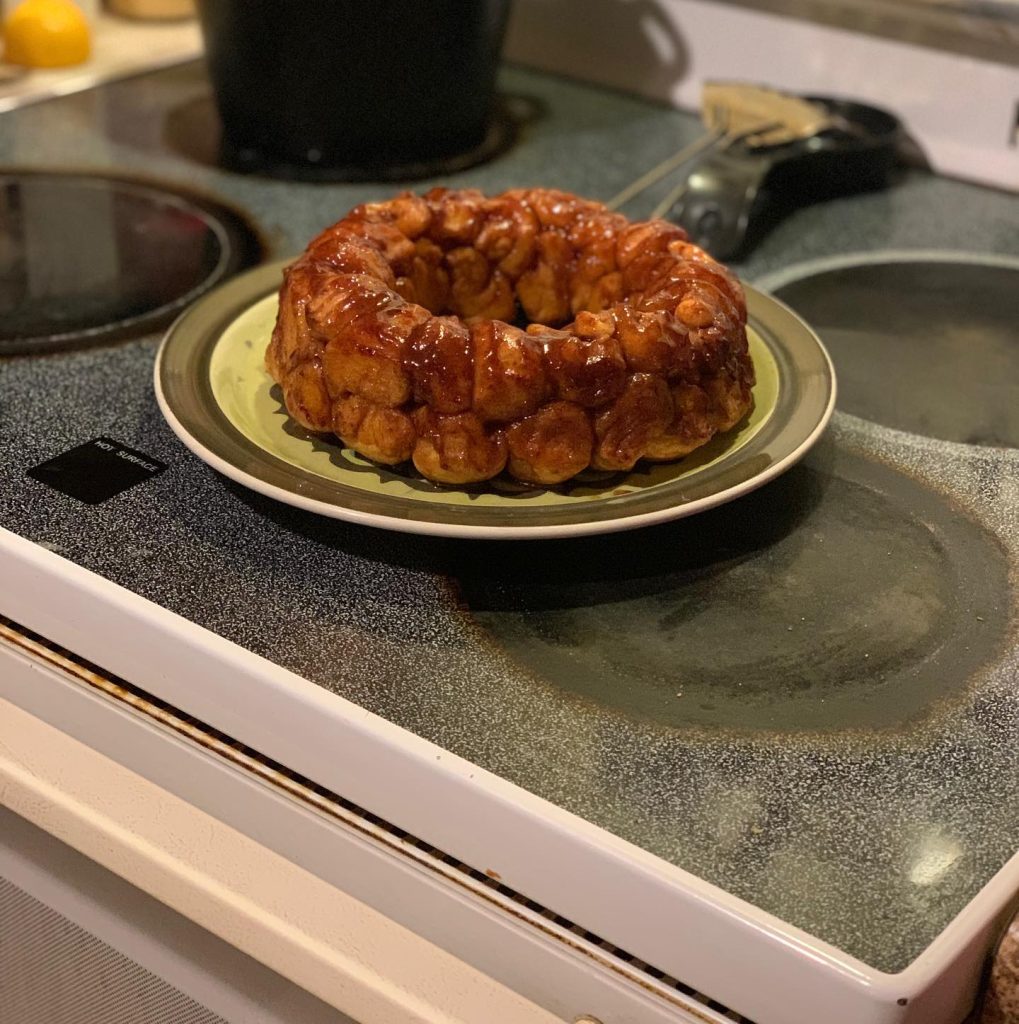 Keto Monkey Bread
Keto monkey bread, A traditional dessert, gluten-free monkey bread will warm up your kitchen and smell deliciously like cinnamon. Even on special occasions like Christmas or Thanksgiving, a delicious brunch can be made with this sweet and sticky delight! Most gluten-free monkey bread recipes still utilize sugar and other flours that are heavy in carbohydrates, so this pull-apart bread recipe varies from others in that regard. Due to the low carb nature of this monkey bread recipe, almond flour and sugar-free sweeteners are used. You still get that pillow soft dough with each pull-apart morsel and a delicious sticky buttery caramel coating.
Ingredients for Keto Monkey Bread
Dough :
2 cups mozzarella, shredded
2 oz cream cheese
2 egg
1 tsp vanilla extract
2 cup almond flour
1/3 cup Swerve Sweetener
1 tsp baking soda
1/4 tsp salt
Coating :
3 tbsp butter, melted
1/2 cup Swerve Granulated Sweetener
2 tbsp ground cinnamon
Sauce :
2 tbsp butter
2 tbsp heavy cream
1/4 cup Brown Swerve Sweetener
1 tsp vanilla extract
pinch of salt
(optional, stir in pecans once the sauce is made)
INSTRUCTIONS:
Making the Dough:
Preheat oven to 350 degrees F
Melt the mozzarella and cream cheese in a microwave-safe bowl for 30-second intervals, stirring in between, until the cheeses are melted together.
Add the egg and vanilla extract, and stir to combine.
Whisk the almond flour, swerve sweetener, salt, and baking soda together, then add it to the melted cheese and egg mixture.
Use your hands to kneed the dough until well combined.
Divide the dough into 24 little dough balls and set aside.
Coat the Dough Balls:
In a small bowl, stir together the Swerve sweetener and ground cinnamon.
Dip each dough ball in the melted butter, coat well with the sugar/cinnamon mixture, and place it into a bundt pan.
Cover with Sauce and Bake:
In a medium saucepan, melt the butter, heavy cream, brown swerve, and salt together over medium-low heat and bring to just a boil.
Remove from heat and stir in the vanilla extract.
Pour the sauce over the coated dough balls in the bundt pan.
Bake at 350 degrees F for 20-25 minutes, or until the tops are golden brown and the sweet sauce is bubbly.
Allow to cool for at least 10 minutes, then turn the monkey bread over onto a serving plate.
NURITIONS: Amount Per Serving 3 balls
| | |
| --- | --- |
| Calories | 251kcal |
| Fat | 19g |
| Carbohydrates | 7g |
| Proteins | 10g |