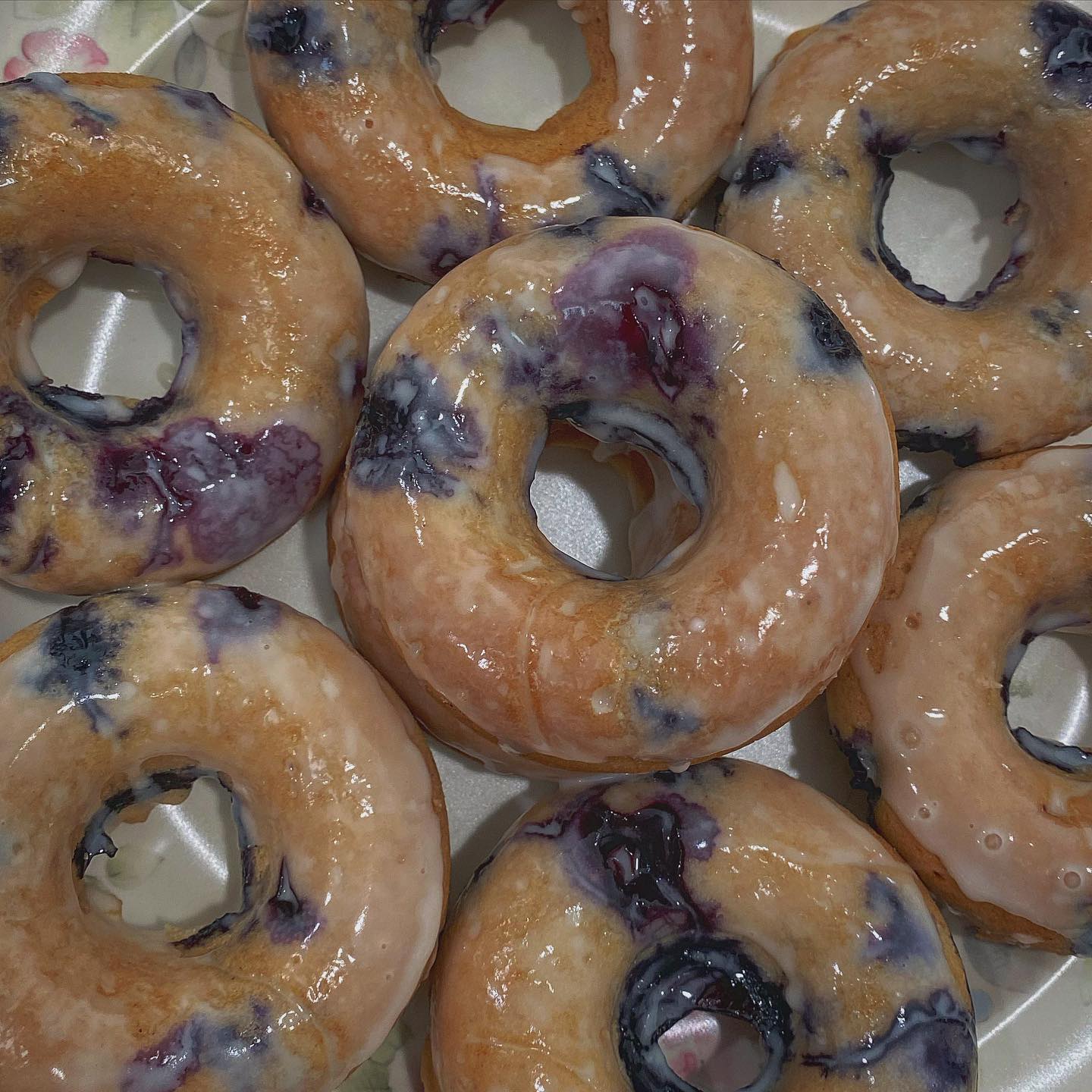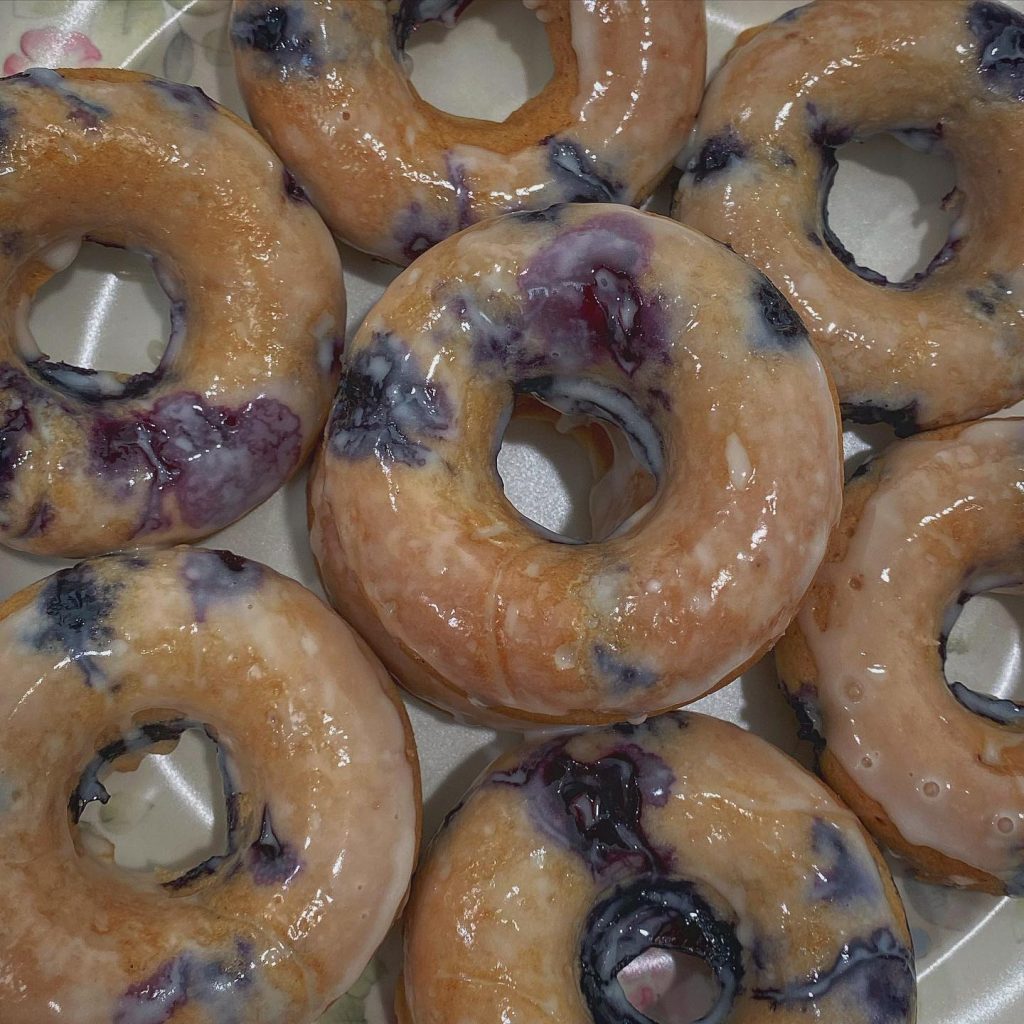 Keto Blueberry donuts
Keto Blueberry donuts are the perfect indulgence. They're the perfect combination of fluffy and moist, with a hint of blueberry flavor. They are low in carbohydrates and high in healthy fats, making them an excellent choice for a ketogenic diet. They're also gluten-free and sugar-free, making them suitable for those who have allergies. Enjoy them as a snack or as part of a dessert.
INGREDIENTS:
For Donuts:
2 1/4 cups almond flour
1/2 cup swerve
1 tsp baking powder
1 tsp apple cider vinegar
4 eggs
1/4 cup unsweetened almond milk
1/2 cup blueberries
For Glaze:
1 cup swerve confectioner's sugar
1 tsp vanilla extract
2 tbsp unsweetened almond milk
INSTRUCTIONS:
Preheat your oven to 360 degrees.
Spray your donut pan with Coconut Oil or Olive Oil Spray. You can also use butter to coat the pan.
In a bowl, add your almond flour, swerve, & baking powder. Mix well.
In a separate bowl, add your apple cider vinegar, eggs, and milk. Beat the ingredients together.
Slowly add your wet ingredients into your dry ingredients and mix well.
Once it is fully mixed, add in your blueberries and fold them in.
In a piping bag or ziploc bag, add your mixture in and them snip off an end that's big enough for the blueberries to come through.
Pipe them into the donut cavities and bake for 13-15 minutes. (Mine took exactly 15 minutes)
Once donuts are done baking, let cool for a couple of minute and then transfer them out to cool completely.
While donuts are cooling, start on your glaze.
Mix all of the ingredients in a small bowl and mix well until fully combined.
Once donuts are fully cooled, you can either dip the donuts in the glaze or lightly add them on top.
Enjoy!
NURITIONS:
| | |
| --- | --- |
| Calories | 260kcal |
| Fat | 13g |
| Carbohydrates | 4g |
| Proteins | 8g |