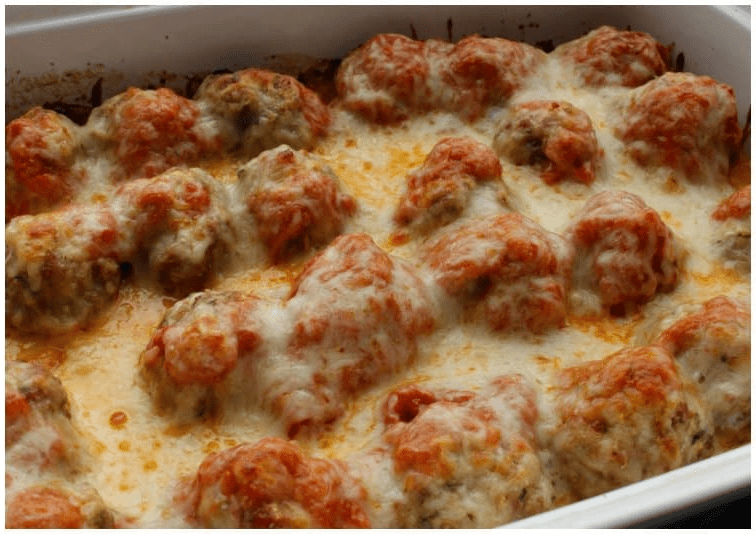 keto Meatball Casserole Low Carb
keto Meatball Casserole Low Carb. Can not describe the taste of the bacon casserole recipe of carbohydrates. It is also considered one of the best dishes keto! You can't really skip this recipe in any way. The ingredients of this recipe are great and don't take much time to prepare them. It's like the Keto lasagna recipe that we've prepared before. It's a clear winner with the whole family! It's amazing how one gets a low carb recipe or keto-friendly. I always recommend my friends who follow the Keto diet to this recipe when they feel very hungry. I will not prolong you follow me ingredients and method of preparation.
Ingredients for keto Meatball Casserole Low Carb
Meatball Ingredients:
1 lb ground beef I used 85/15 blend
1 lb spicy pork sausage
1 cup shredded mozzarella
1/3 cup grated or shredded parmesan
1/2 cup crushed pork rinds substitute for breading
2 egg
2 tsp onion powder
2 tsp fresh minced garlic
1/2 teaspoon Italian seasoning blend
Casserole Toppings:
Low Carb Red Sauce Spaghetti or Marinara
2 Cups Cheese for the top of the casserole
Fresh basil for a topping
Instructions
Preheat oven to 400. Spray a casserole dish with cooking spray
Use a food processor to crush the pork rinds.
Combine all the ingredients (except for the red sauce 2 cups cheese and fresh basil that is set aside for the casserole) for the meatballs.  I use my hands to mix all these ingredients. (The rest of the text is on the next page…