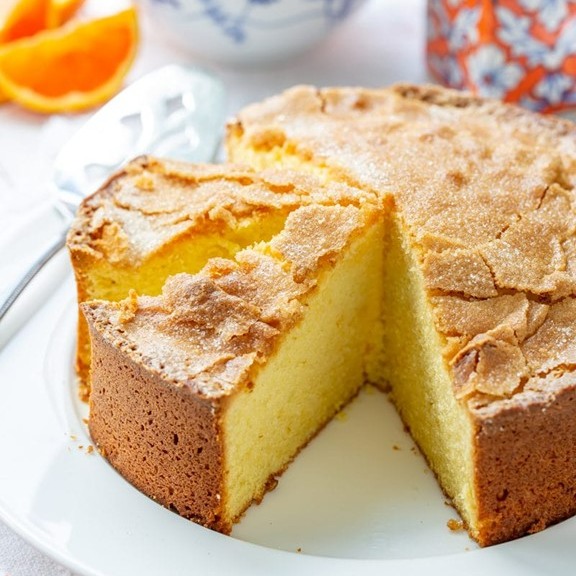 Keto Kentucky Butter Cake
Keto Kentucky Butter Cake is a delicious and rich dessert that has been adapted to fit within the boundaries of a ketogenic diet. It is a low-carb version of the classic Kentucky Butter Cake, which is traditionally made with flour and sugar.
The crust of the cake is made with a combination of almond flour and coconut flour, which gives it a tender and crumbly texture. It is sweetened with a sugar substitute, such as erythritol or stevia, to keep it low in carbohydrates.
The cake itself is moist and flavorful, thanks to the addition of butter and cream cheese. The buttery flavor is enhanced by a generous drizzle of a buttery glaze, which is poured over the warm cake. The glaze seeps into the cake and creates a sweet and buttery layer that adds depth of flavor and richness.
Overall, Keto Kentucky Butter Cake is a delightful dessert option for those following a ketogenic lifestyle. It captures the essence of the classic Kentucky Butter Cake while keeping the carb count low. Serve it as a delicious treat for special occasions or whenever you're in the mood for a guilt-free indulgence.
INGREDIENTS
2.5 Cups Almond Flour
1 Cup Coconut Flour
1/4 Cup Egg White Protein
1 Tbs Baking Powder
1/2 Tsp Salt
1 Cup Salted Butter Softened
1 Cup Low calorie natural sweetener
7 large eggs
3 tsp vanilla extract
1/2 cup Heavy Whipping Cream
1 Cup Water
INSTRUCTIONS
First, start by combining the softened butter and Swerve sweetener together with a mixer until it is well combined.
Next, add the wet ingredients to the butter mixture.
Finally, add the remaining dry ingredients to the butter mixture and stir.
The batter will come out somewhat thick and spreadable. This is perfect!
Spray a bundt pan with non-stick cooking spray and then dust completely with coconut flour.
Be sure to cover the bundt pan completely to avoid sticking.
Bake it at 350 degrees for about 45 to 50 minutes until it's golden brown.
Do the toothpick test meaning place a toothpick in the cake and if it comes out clean, it's done.
NURITIONS
| | |
| --- | --- |
| Calories | 210kcal |
| Fat | 12g |
| Carbohydrates | 3,7g |
| Proteins | 9,2g |