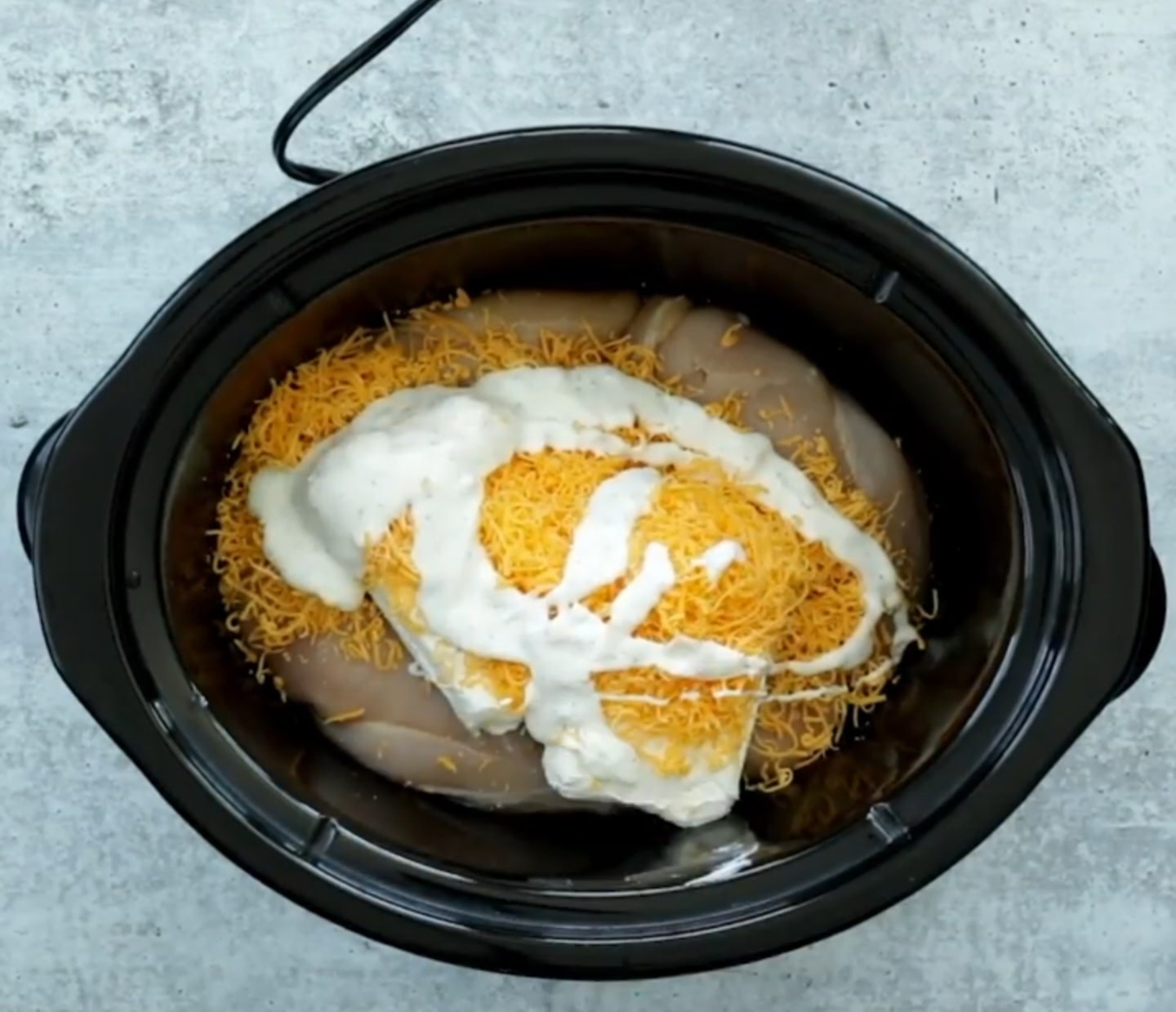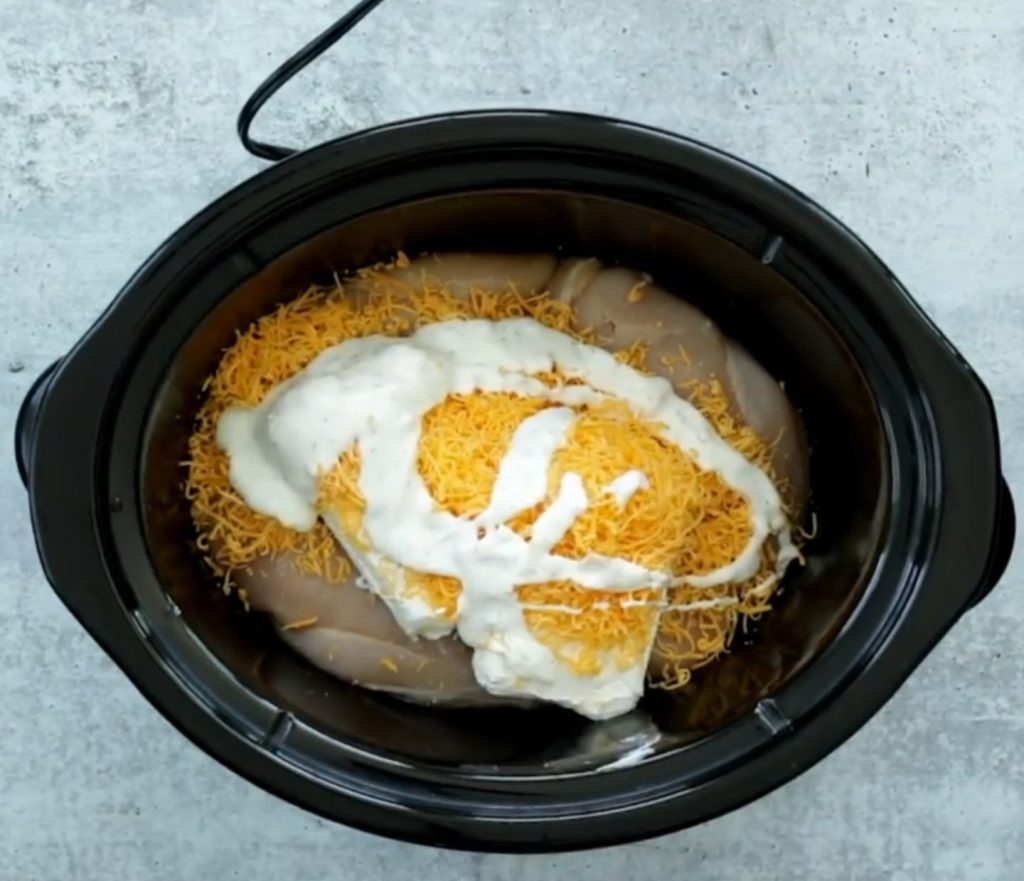 Keto Crack Chicken
Keto Crack Chicken in the Crock Pot is a delicious and easy-to-make dish that is perfect for those following a ketogenic diet. It is a creamy chicken dish that gets its name from its addictive flavor – once you try it, you won't be able to stop!
To make this dish, you will need boneless, skinless chicken breasts, cream cheese, ranch dressing mix, shredded cheddar cheese, and crumbled bacon.
Serve the Keto Crack Chicken hot, topped with crumbled bacon for an extra crunch and flavor. You can enjoy it as is, or pair it with your favorite low-carb side dish or salad for a complete meal.
Keto Crack Chicken in the Crock Pot is not only delicious, it is also a versatile dish that can be used in a variety of ways. You can use it as a filling for lettuce wraps, stuff it into low-carb tortillas, or serve it over cauliflower rice for a satisfying and keto-friendly dinner.
INGREDIENTS
½ cup chicken broth
1 Hidden Valley Ranch seasoning packet
2 pounds of defrosted chicken breasts
8 oz package of Philadelphia Cream Cheese cut into chunks
8 slices cooked and crumbled bacon
½ cup shredded cheddar cheese
INSTRUCTIONS
Add chicken broth to the slow cooker and stir in Hidden Valley Ranch seasoning packet. Then add defrosted chicken breasts.
Cover and cook for 4 hours on high or 8 hours on low.
After the cook time has ended, shred the chicken with two forks.
Add chunks of cut up Philadelphia Cream Cheese, bacon and shredded cheddar. Stir ingredients.
Cover the crock pot again, and cook for an additional 5-10 minutes, until the cream cheese has melted.
NURITIONS
| | |
| --- | --- |
| Calories | 340kcal |
| Fat | 20g |
| Carbohydrates | 2g |
| Protein | 31g |