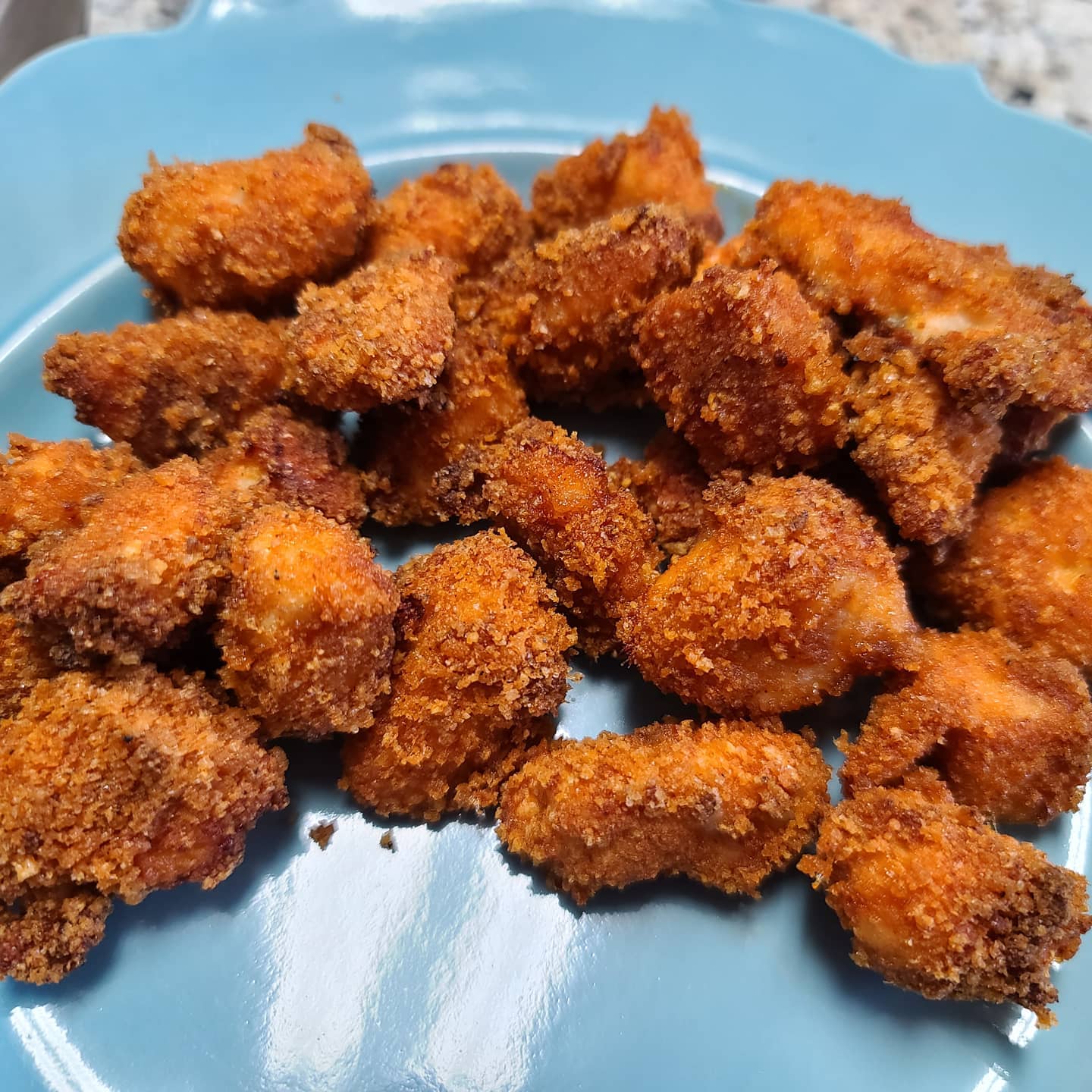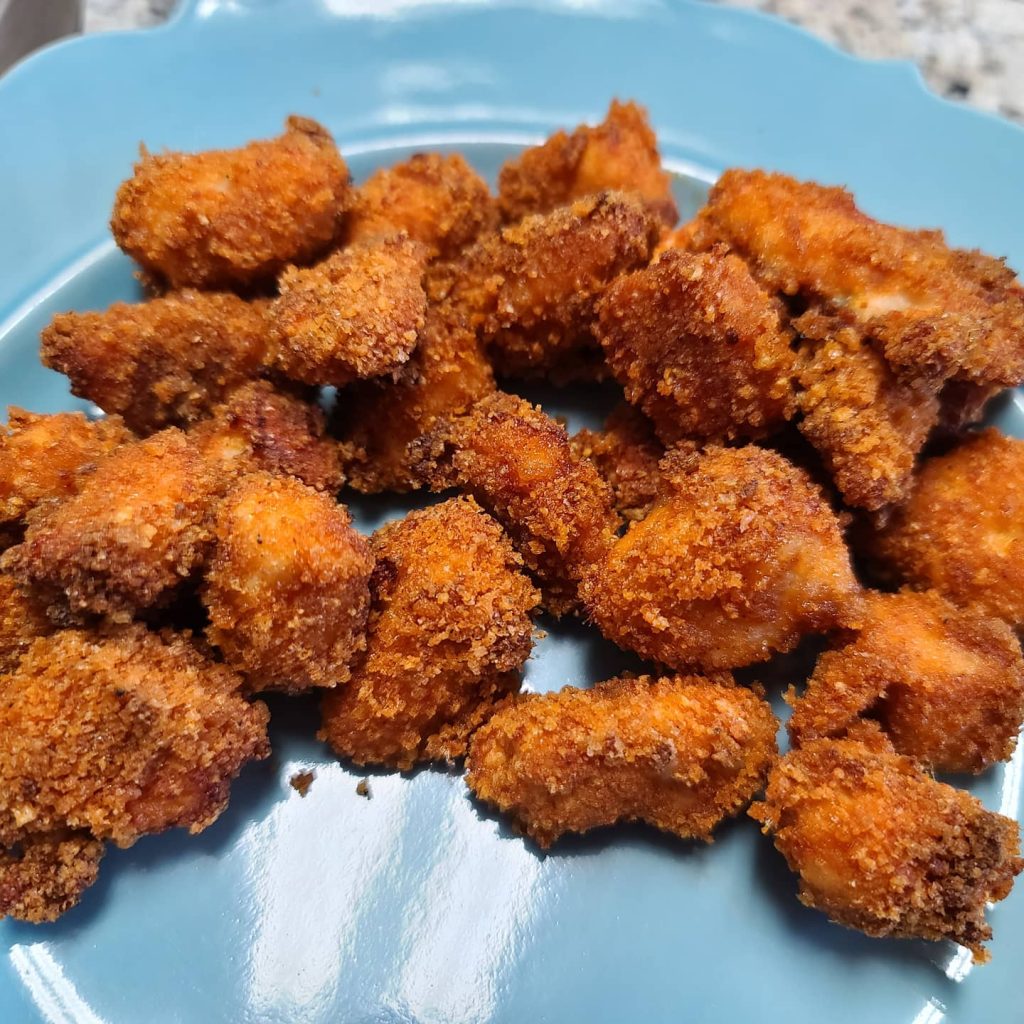 Keto chicken nuggets
Keto chicken nuggets , Your family will love these keto-friendly imitation Chick-Fil-A chicken nuggets as their new go-to comfort food! For our friends who have allergies, they are also free of nuts and gluten. This recipe for keto chicken nuggets with zero carbs is perfect for families.
Ingredients for Keto chicken nuggets
1 lb. ground chicken
1 tsp salt
1/2 tsp garlic powder
1/2 tsp cayenne
1/4 cup grated Parmesan cheese
2 eggs divided
2 tbsp whey protein isolate
1 1/2 cup pork rinds crushed
INSTRUCTIONS:
Preheat your oven to 375°F and line a baking sheet with foil and fit it with a wire rack.
In a large bowl, mix together the ground chicken, salt, garlic powder, cayenne, parmesan, and 1 egg.
Scoop out about 1 tablespoon of the mixture and form into a nugget shape. Place it on a large plate and repeat. You should get around 24 nuggets.
In a separate bowl, mix together mix together the remaining egg and the whey protein isolate.
In another medium-sized shallow dish, add the crushed pork rinds.
One at a time, dip the nuggets into the egg mixture and then dredge in the pork rinds to coat the nuggets fully.
Place the nuggets onto the wire rack in a single layer and bake for 13-15 minutes, until the inside temperature reaches 165°F.
NOTE:
The whey protein may be left out. You can leave out the whey protein isolate from the recipe if you don't have any.
NURITIONS: Amount Per Serving
| | |
| --- | --- |
| Calories | 299kcal |
| Fat | 14g |
| Carbohydrates | 2g |
| Proteins | 35g |