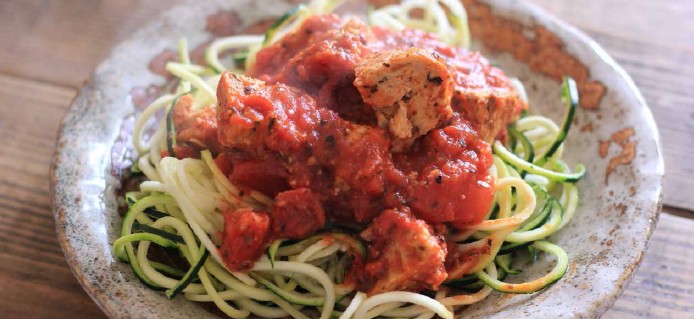 Keto Chicken Meatballs & Zoodles
A Keto Chicken Meatballs & Zoodles recipe is necessary to start a meal plan because it is low in carbohydrates. The Keto diet cannot be thought of without a carbohydrate-free recipe.
I will not prolong you, follow me the details of the recipe
The ingredient list for Keto Chicken Meatballs & Zoodles (1 portion)
2 chicken meatballs
1 zucchini
1/2 cup diced tomato can
1/2 cup water
1/4 tsp garlic powder, onion power,
basil, parsley, oregano
Instructions;
1. Spiralize your zucchini. Cut the meatballs into 8.
2. Add the tomatoes, water and spices to a pot and simmer for 5-10 minutes until desired thickness. Add the meat to the tomato sauce, mix well
3. Add the zoodles to the sauce and cook for a minute or so just to get them warmed up.
Nutrition Facts;
423 calories 24.2g fat 17.6g carbs 12.1g fiber 8.02g sugar 36.98g protein