Easy Fluffy Low Carb Keto Pancakes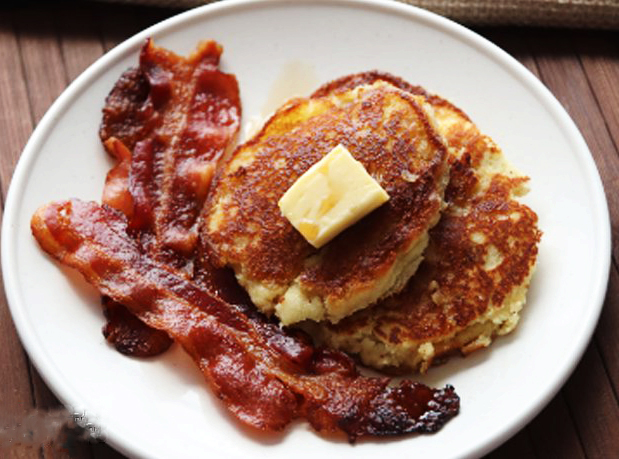 keto Pancakes are an all-time favorite breakfast choice in the morning. However, those of us on keto is wary of the large amounts of carbs and sugar pancakes usually contain. We have to make particular changes to our daily diet, and that means drastically reducing our carb intake.
Does this mean pancakes are a no-go for low carbers? Absolutely not!
You can still enjoy eating pancakes every day while keeping well within your daily carb intake.
Luckily for all you pancake lovers out there, we have a delicious recipe that is super low in carbs, sugar-free and gluten-free.
This low carb, fluffy pancake recipe only requires four simple ingredients to make.
Easy Fluffy Low Carb Keto Pancakes
 Course Breakfast, Snack
 Keyword fluffy pancakes, gluten-free, Keto, low carb
 Servings 4 pancakes
 Calories 170kcal
Ingredients for keto low carb pancakes
2 tsp Psyllium Husk Powder
3 Eggs separated
1 Tbsp Lakanto Monkfruit natural sweetener
120 g Cream Cheese full fat
Instructions
The correct way to prepare Keto Pancakes