low carb earthquake cake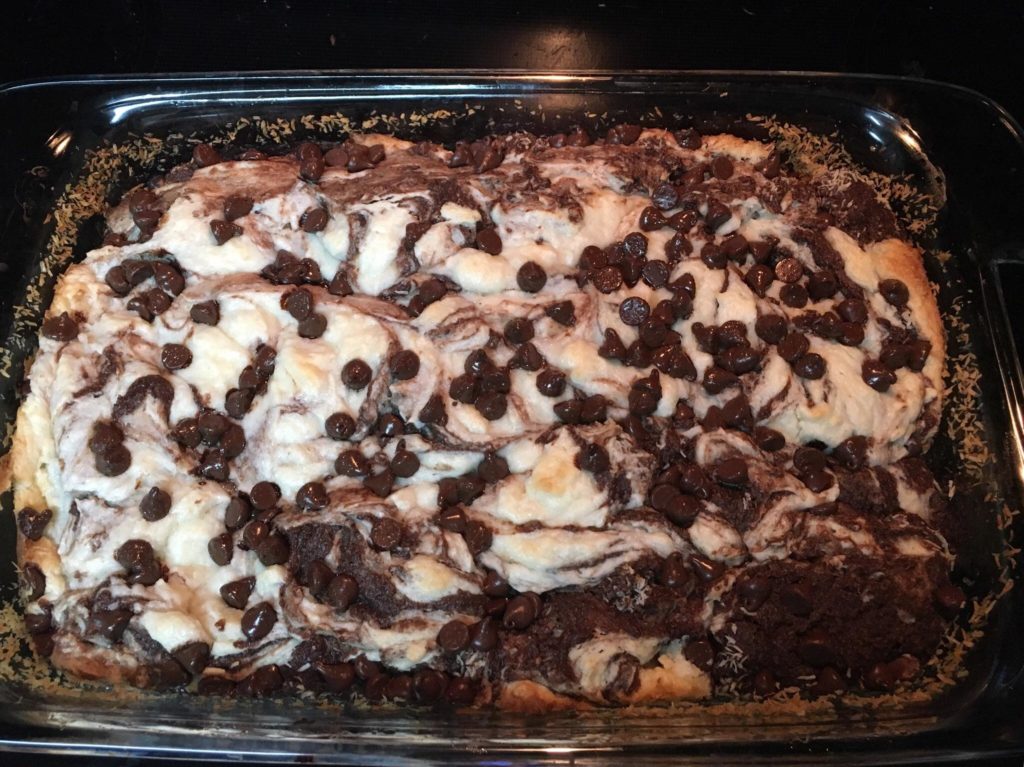 low carb earthquake cake This crazy mixed up low carb cake is truly delicious stuff! Keto chocolate cake swirled together with sugar-free cheesecake, pecans, and coconut for a healthy take on the famous earthquake cake.
I know what's going to happen here. Call me clairvoyant or something but I know that the minute I publish this recipe, I am going to be inundated with questions. Because I myself have the very same question that I bet about 50% of you are going to ask: why is this delicious low carb chocolate and cream cheese cake called "Earthquake Cake"???
So I am heading you all off at the pass right now and letting you know that I have no earthly idea why it is so named, but I have some pretty good guesses. And I bet you do too, upon closer inspection.
how to make keto earthquake cake
I am going to go all former archaeologist on you and point out that soil and rock and all the good stuff is always in nice neat little layers. This is Geology 101, friends, so hark on back to your freshman year and remind yourself how the top layer of soil always sits neatly on top of clay or sandstone or granite layers.
And under that there are other layers. Layers upon layers, all the way down to the molten core of the Earth. When you head off to amazing natural sites like the Grand Canyon, you actually get to see those perfect layers in cross-section, the mighty Colorado River having cut it prettily for your viewing pleasure. And, as a former archaeologist/physical anthropologist, I have spent many a day excavating down into those layers, making detailed notes on the strata and which artifacts are found in which layers.
Chocolate cake and cream cheese mixed together in Earthquake Cake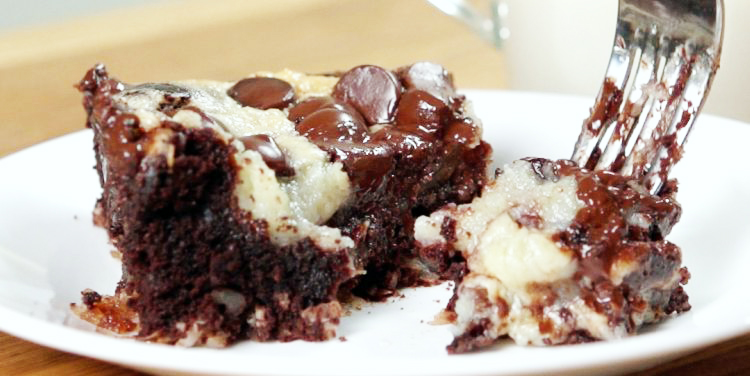 But then an earthquake happens and all those neat layers get churned up and messed up, and some bits that used to be on top are now on the bottom. And some of the bottom layers come all the way to the top. So that when you cut down into it, you see a bit of one layer here and a bit of another layer there and it's much more difficult to make sense of.
Which is also exactly what happens with this crazy mixed up low carb cake…you pour everything into neat little layers and then you churn it all up so that it makes no sense. Some of the bottom layers of coconut and pecans comes to the top and some of the top layer of cream cheese sinks down to the middle or even the bottom.
Easy and delicious, this low carb keto Earthquake Cake is a must-make!
So what you have, in the end, is a gorgeously imperfect low carb cake with chocolate, coconut, pecans, cream cheese, and chocolate chips, all mixed and muddled together. This keto cake makeover was at the request of a few readers who brought the conventional earthquake cake idea before me on separate occasions. Of course, the conventional version is made with boxed cake mix (ACK!) and we don't go there. It's really so easy to whip up a quick low carb chocolate cake batter, I see no need for any sort of boxed mix. Scratch baking at its finest!
Earthquake Cake
Prep Time
20 mins
Cook Time
45 mins
Total Time
1 hr 5 mins
This crazy mixed up keto earthquake cake is truly delicious stuff! An easy low carb cake to whip up, and a hit with all who try it.
Course: Dessert
Cuisine: American
Servings: 20
Calories: 264 kcal
Ingredients for earthquake cake 
The rest of the text is on the next page