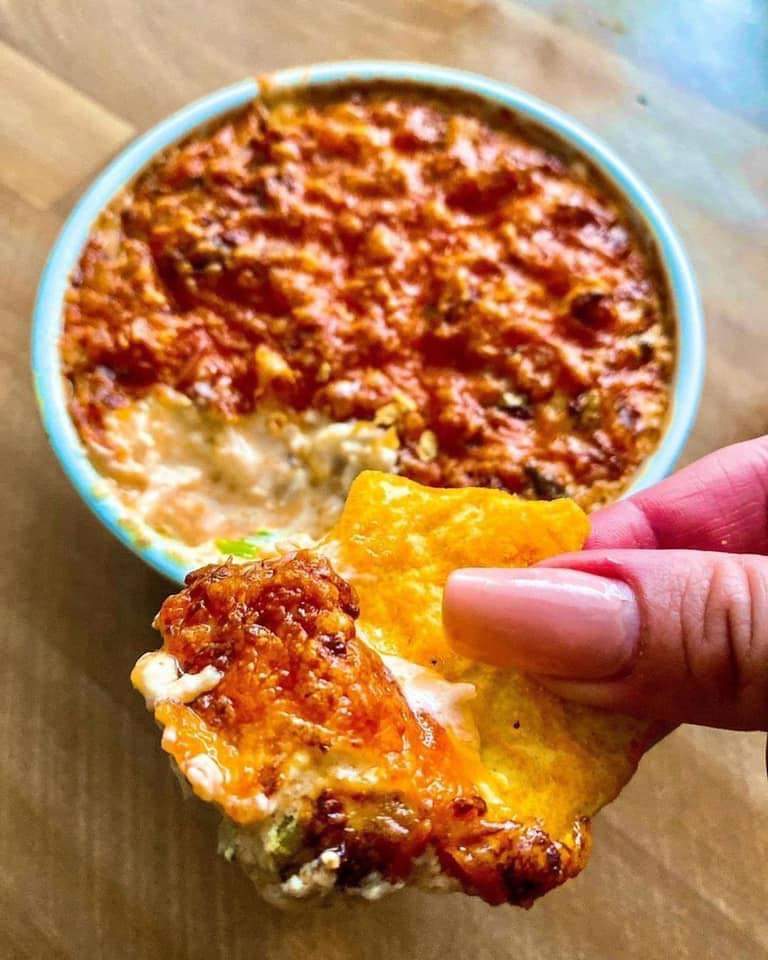 Keto warm Crab & cheese dip that will blow your mind
I was craving crab for some reason, so the one grocery trip I made during this entire month I picked up a can of real crab meat (do NOT use imitation crab for this recipe!). I was on a Walmart with my friend and I asked her to throw out some ingredients to use, I used what I had and was not precise here, buns lol
Here's how it's done Keto warm Crab & cheese dip
-about a cup of crab meat
-about 4oz of softened cream cheese
-a heavy dollop of mayo and sour cream
-all purpose seasoning from traderjoes
-chopped up green onion, about 1/4 cup
-punch of salt & peps
-about a cup of cheddar cheese
-some splashes of chipotle tobasco
-use your fave keto-friendly chip to dip!
INSTRUCTION :
Mixed it up and topped it with more cheese. Using a crème brûlée dish, I cooked it in my AIR FRYER for 15 mins at 350° and it is perfect.

Have you ever had crab and cheese dip? I would love to throw some artichoke hearts in next time! Save this recipe and tag yo crab-lovin' fraaaands .