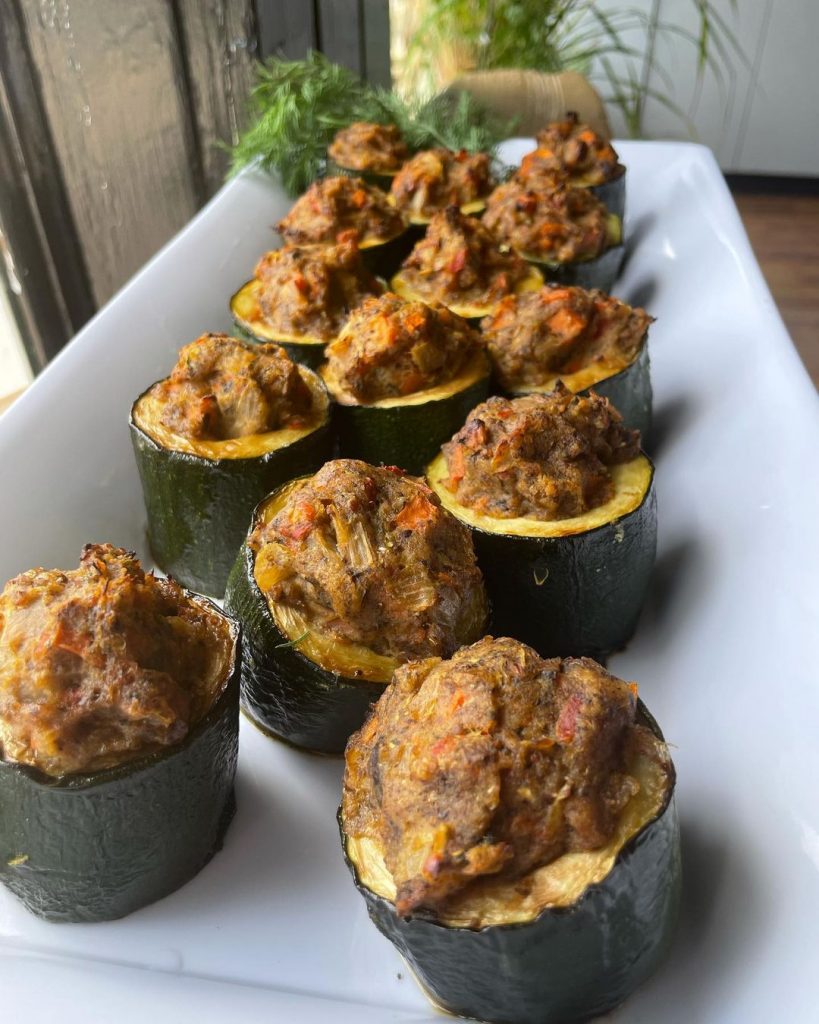 Keto Stuffed zucchini with ground pork
Keto Stuffed zucchini with ground pork, These easy Low Carb & Keto Stuffed Zucchini Boats are low in calories and carbs, high in protein, and packed with nutrition and flavor! Made with just a handful of ingredients, they're the perfect family-friendly weeknight meal.
Ingridient for Keto Stuffed zucchini with ground pork
4 medium zucchini (approximately 6 oz each)
6 oz lean ground turkey
3 oz ground pork
3 oz lean ground beef
1/2 cup onion, finely diced
1/2 teaspoon oregano
1/4 teaspoon thyme
Salt & pepper, to taste
SAUCE:
Olive oil
Leftover filling
1/2 cup roasted red peppers, diced
1/2 cup onions, diced
1 cup tomato sauce
salt & pepper, to taste
INSTRUCTIONS:
Preheat the oven to 375º F. Use a small melon baller or knife to gently hollow out the insides of the zucchini. You can cut each zucchini in half if that makes it easier. Reserve the scooped-out zucchini.
Finely dice reserved zucchini. In a large bowl combine the ground meats, herbs, finely diced onion, and the finely diced zucchini. Mix well. Stuff into hollowed-out zucchini shells making sure to press filling all the way into the hollowed-out space.
Bake at 375º F while you make the sauce (about twenty minutes). Heat about a tablespoon of olive oil in a large skillet. Add onions and any leftover filling. Brown meat, breaking up any large pieces. Add roasted red peppers and tomato sauce. Season to taste with salt and pepper. Spoon about a quarter of the sauce over zucchini and continue baking until zucchini are tender when pierced with the tip of a knife and filling reaches an internal temperature of 165º F – approximately 45 minutes to an hour total time.
To serve: spoon sauce onto plate and top with one serving of zucchini. Top with grated parmesan cheese, if desired.
NURITIONS:
| | |
| --- | --- |
| Calories | 279kcal |
| Fat | 6g |
| Carbohydrate | 5g |
| Proteins | 33g |