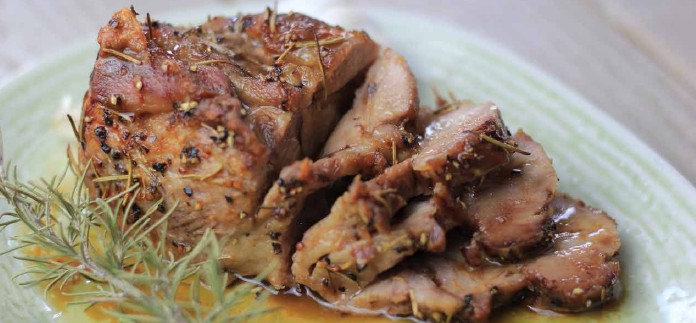 Keto Rosemary Pork Roast
A Keto Rosemary Pork Roast recipe is necessary to start a meal plan because it is low in carbohydrates. The Keto diet cannot be thought of without a carbohydrate-free recipe.
I will not prolong you, follow me the details of the recipe
The ingredient list for Keto Rosemary Pork Roast  ¨3 portions¨
500g boneless pork roast
1 tbsp olive oil
1 tsp salt
1 tsp black pepper
1 tbsp rosemary
Instructions;
1. Preheat the oven to 200C/400F.
2. Massage the olive oil, salt, black pepper and rosemary into the pork roast. Place it on a baking tray over some parchment paper.
3. Place in the oven and cook 1 hour. Take it out and let cool for 5-10 minutes. Slice and serve. Keep 2/3 for the other meals.
Nutrition Facts;
359 calories 23.88g fat 0.12g carbs 0.1g fiber 0g sugar 33.75g protein