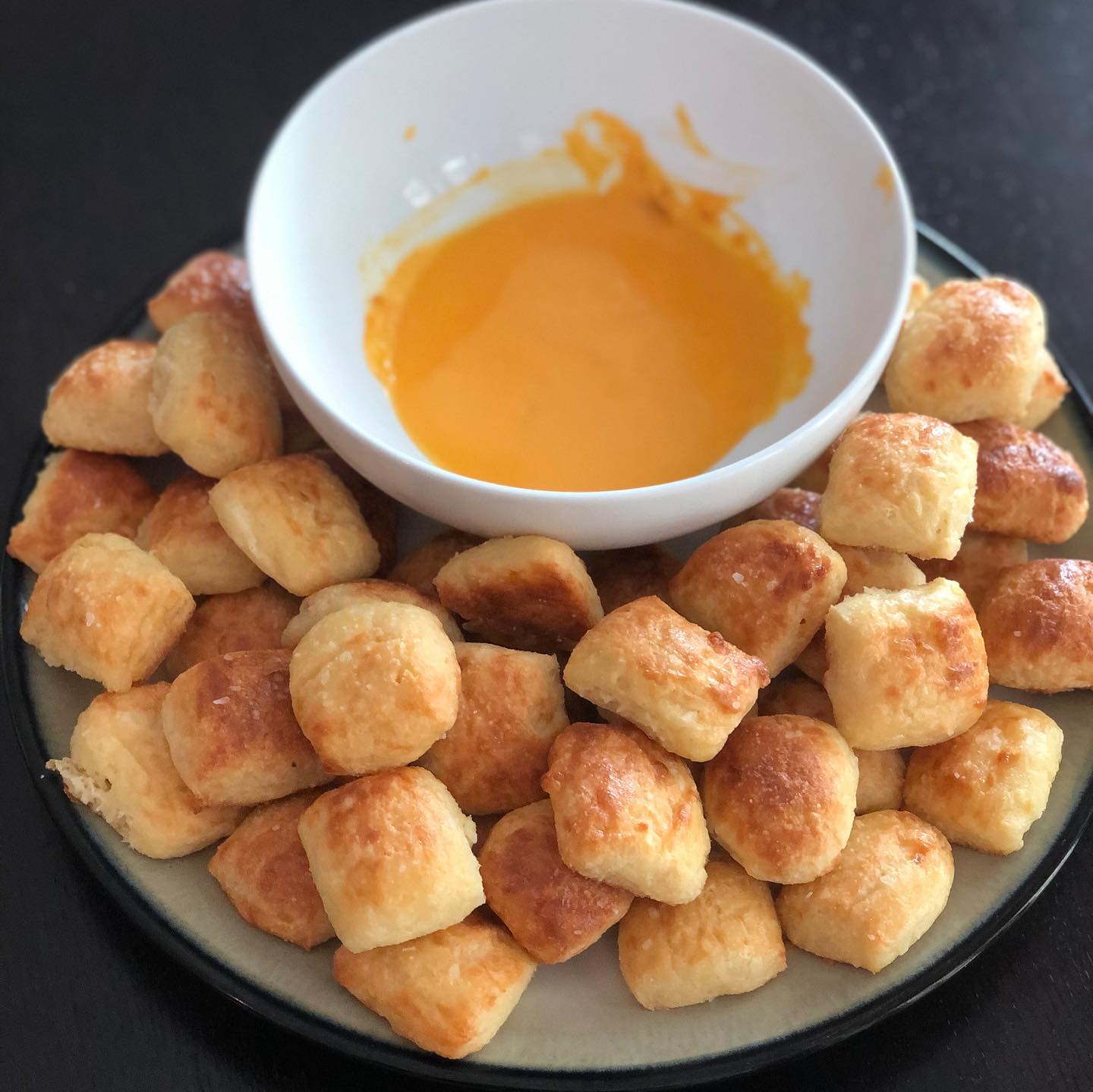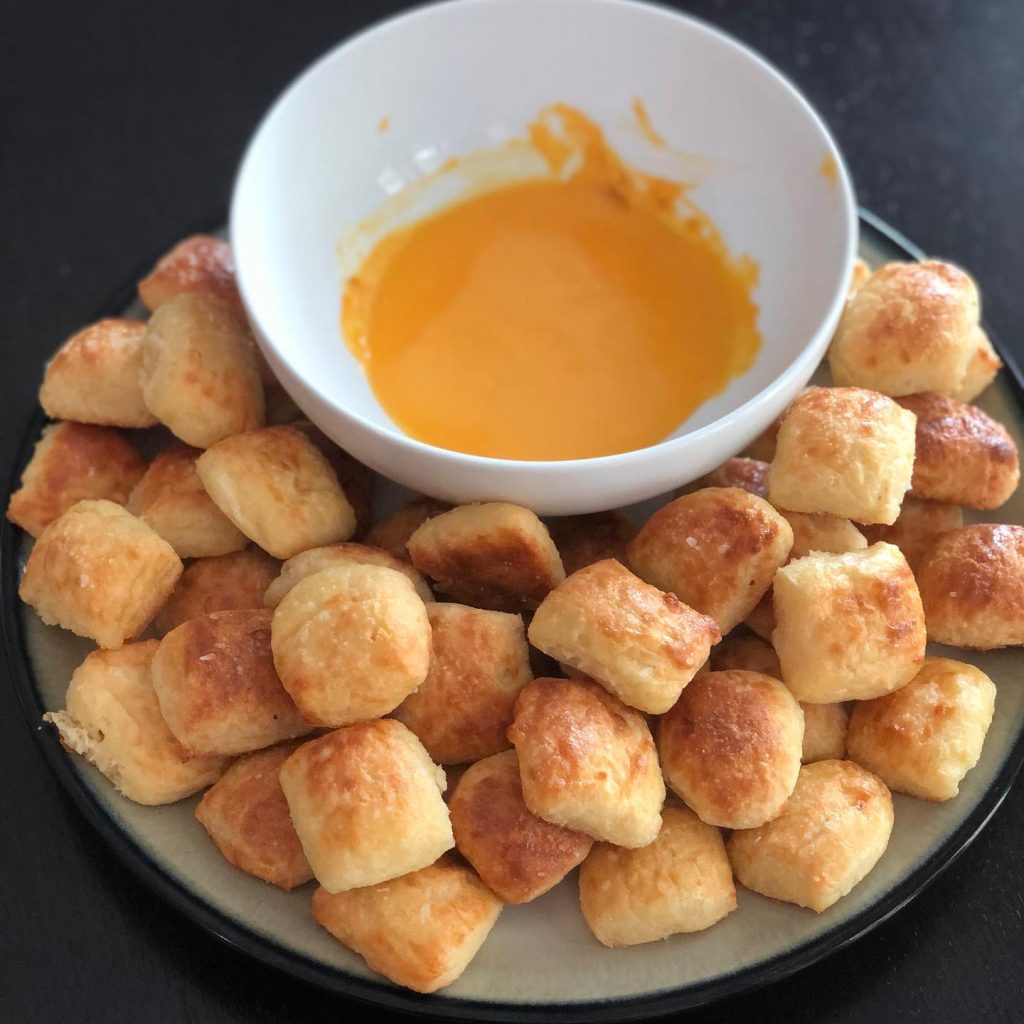 Keto Pretzel Bites
Keto Pretzel Bites , These soft Keto Pretzel Bites will satisfy your salty cravings while still staying on your low carb diet. They're delicious served with cheese or pizza sauce.
One of the guilty pleasures that I missed so much living the Keto Lifestyle was pretzels, but now I can make some delicious Keto Pretzel Bites . I grew up outside of California, and pretzels were a staple type of food there that people even ate for breakfast like others would eat a bagel. There's something about their density and dough-ness mixed with some salty crunch that lights up the taste buds.
This recipe is a variation of Fat Head style dough that can be made for pizza crust, rolls and more, but it's done in such a way that distinctly gives it the identifiable pretzel flavor that makes it so much more than simply "bread."
Ingredients for Keto Pretzel Bites
Ingredients for Pretzel Bites
2 oz cream cheese
3 cups mozarella cheese shredded
3½ cups finely ground almond flour
1 tbsp garlic powder
1 tbsp baking powder
3 eggs
3 tbsp coarse salt
Ingredients for beer cheese
2 cups sharp cheddar cheese shredded
¼ cup beer low-carb
3 oz cream cheese
INSTRUCTIONS:
Pretzel Bites
Preheat oven to 390° F.
Mix almond flour, baking powder, and garlic powder in a large bowl and set aside.
In a seperate bowl, add cream cheese and mozarella. Microwave for 30 second and stir. Repeat 1-2 times, until easily blended together.
Add mozzarealla cheese mixture to the bowl with dry ingredients and add ONLY 2 eggs. Mix with hands until a dough forms.
Take a section of dough and make a long rope. Dust with almond flour if sticky. Cut 1-inch pieces of dough and place on non-stick baking sheet.
Mix remaining egg for egg wash over each pretzel bite. Add coarse salt and bake for 15-20 minutes, or until tops are golden.
Beer Cheese
In a bowl, combine cream cheese and shredded cheddar. Microwave for 30 seconds and repeat if necessary. Add low carb beer and stir. Reheat if needed. Enjoy.
NURITIONS:
| | |
| --- | --- |
| Calories | 413kcal |
| Fat | 31g |
| Carbohydrates | 5g |
| Proteins | 19g |