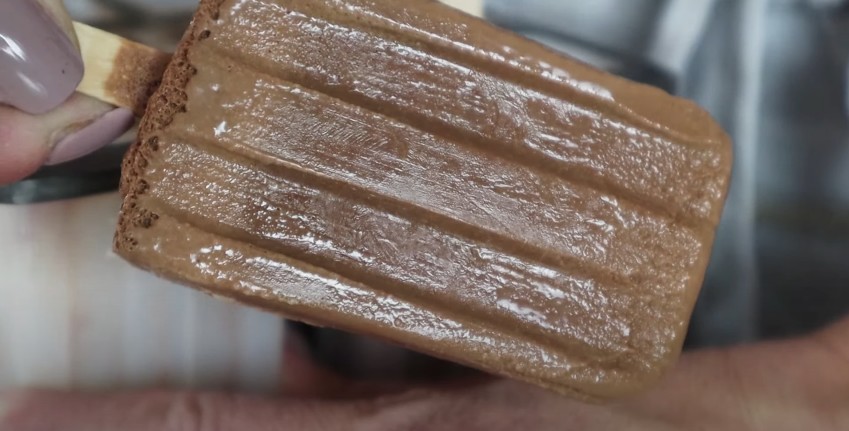 Keto Low-Carb Fudge Popsicles net carb 3g
Keto Low-Carb Fudge Popsicles are the best homemade, sugar-free recipe for creamy, chocolate fudgeesicles. These frozen pops are nearly carb-free and are the perfect treat for dessert. It isn't always all about ice cream!
ingredients for keto low-carb fudge popsicles
FOR THE KETO CHOCOLATE POPSICLES
1 13.5-ounce can full-fat coconut milk
2-4 tablespoons erythritol to taste
1-3 tablespoons cocoa powder
1/4 teaspoon kosher salt
1/8 teaspoon xanthan gum optional
SPECIAL EQUIPMENT
popsicle molds or ice cube trays!
THE (OPTIONAL!) ADD-INS
1/4 teaspoon espresso powder or instant coffee
1 teaspoon vanilla extract
other extracts such as orange or mint!
toasted nuts
INSTRUCTIONS
01- Add coconut milk, sweetener (lower amount), cocoa and salt to a saucepan over
02- medium heat. Mix using an immersion blender or whisk until all the solids from the
03- coconut milk has the dissolved and the mixture is fully blended. Taste for sweetness and adjusts if need be.
04- If adding the xanthan gum (see notes), sprinkle it little by little and blend until fully
05- combined. You will likely have some air bubbles, but be sure to check there are no lumps. Any lumps will be resolved by mixing with an immersion blender (or in an
06- actual blender). Remove from heat and allow the mixture to cool completely.
07- Transfer to popsicle molds (or an ice cube tray!) and freeze until set. Keep in the
08- freezer for up to three months.
(Optional): feel free to be a little extra with your popsicles! I like adding a touch of
espresso powder to enhance the chocolate, but extracts such as orange or mint will
work beautifully too. Dipping in melted chocolate and sprinkling with toasted almonds
is totally optional… but highly suggested!