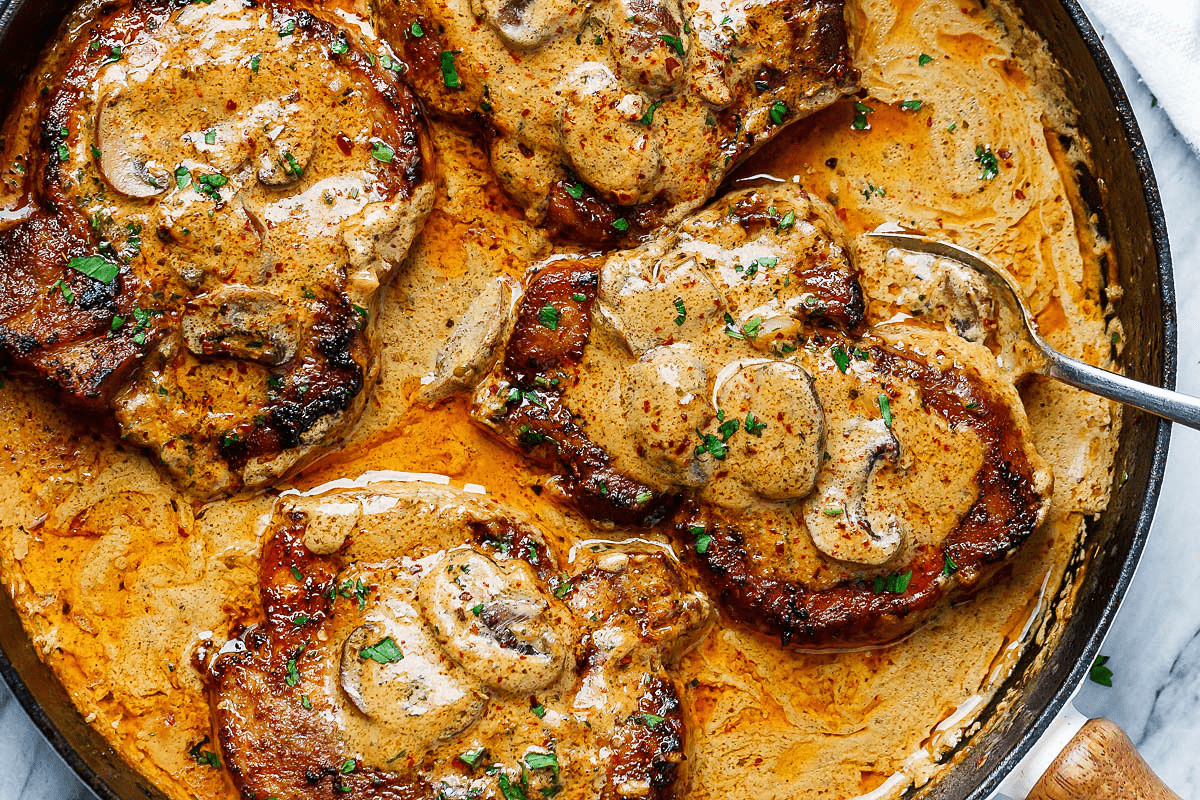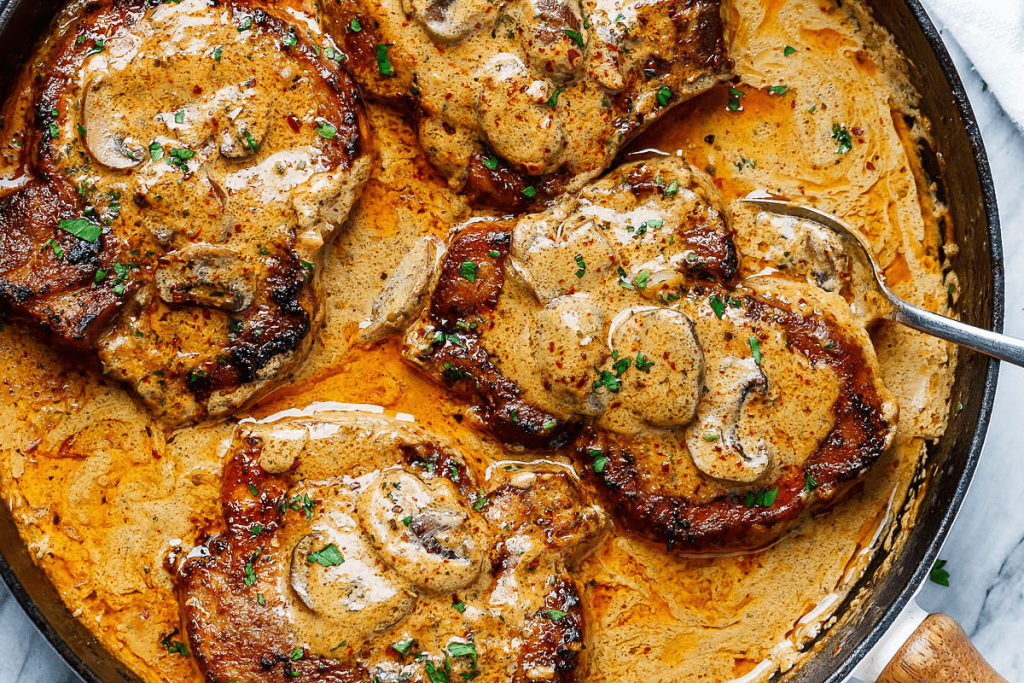 Keto Garlic Pork Chops in Creamy Mushroom Sauce
Keto Garlic Mushroom Pork Chops is the amazing lunch or dinner recipe or for any busy day. Ready in under 35 minutes, it's the best one-pan pork chop keto recipe. The pork chops are seared to perfection then smothered is a super creamy garlic-infused mushroom sauce. i make for my Family every weekend, Follow me for recipe.
Ingridient for Keto Garlic Pork Chops in Creamy Mushroom Sauce
4-6 pork chops about 1 inch thick
2 tbsp olive oil or avocado oil
2 tbsp unsalted butter
2 cups fresh mushrooms
½ medium onion
1 cup heavy whipping cream
½ cup chicken soup low sodium
1 tsp thyme fresh or dried
2-3 garlic cloves minced
½ tsp salt to taste
¼ tsp pepper to taste
2 tbsp fresh parsley chopped
INSTRUCTIONS:
1)- Season pork chops with salt, pepper, and paprika. Heat 1 tbsp butter and olive oil in a large pan. Sear pork chops for 4-5 minutes per side until golden brown. Transfer to a plate and keep warm. Set aside.
2)- In the same pan, add butter and add onion until slightly golden. slice mushrooms cook until lightly brown.
3)- Add minced garlic and stir frequently.
4)- Add whipping cream and ½ cup chicken soup. Simmer until cream begins to thicken for about 2-3 minutes. Season with thyme.
5)- Add pork chops and cover with sauce.
6)- Reduce the heat, cover the skillet with a lid and simmer for 5-8 minutes until the pork chops are tender and infused with all the flavors.
7)- Garnish with freshly chopped parsley and enjoy!