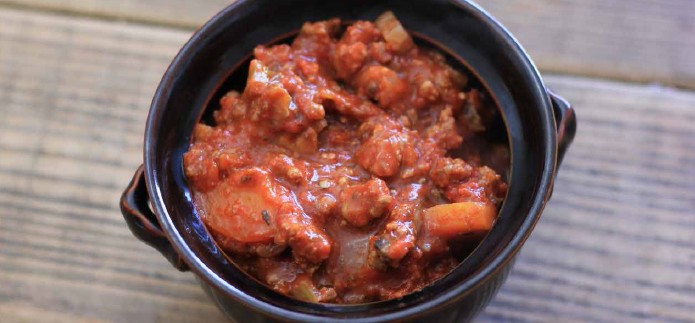 Keto Chili Con Carne
A Keto Chili Con Carne recipe is necessary to start a meal plan because it is low in carbohydrates. The Keto diet cannot be thought of without a carbohydrate-free recipe.
I will not prolong you, follow me the details of the recipe
The ingredient list for Keto Chili Con Carne (3 portions)
1/4 small white onion (35)
1/2 celery stick (5g)
50g brown mushrooms
1/4 carrot (50g)
1 garlic clove
2 tbsp olive oil
200g ground beef
1.5 cups diced tomato can (400g)
1/2 cup water
1 tbsp chili powder
1/2 tbsp oregano, tomato paste
3/4 tsp cumin ground
1/2 tsp thyme
1/4 tsp salt, pepper
1/8 tsp cayenne pepper, garlic powder,
onion powder
Instructions;
1. Dice the onion, celery, and carrot. Slice the mushrooms. Mince the garlic.
2. Add the olive oil to a large pot and add all of the veggies. Cook for 3-4 minutes until tender. Add the ground beef and cook until browned. Add the rest of the ingredients and mix to combine. Put on low heat and simmer for 10-15 minutes until desired thickness.
Nutrition Facts;
281 calories 19.91g fat 12.4g carbs 3.6g fiber 5.9g sugar 14.97g protein