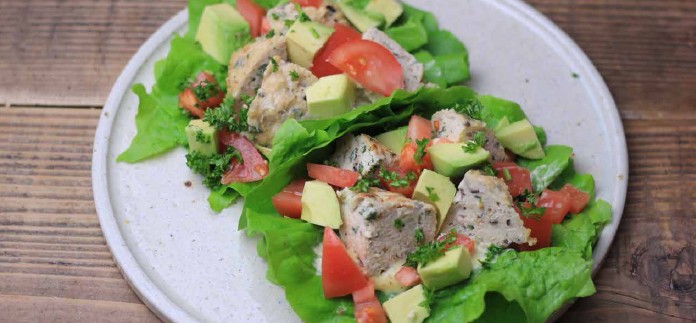 Keto Chicken Meatball Lettuce Cups
A Keto Chicken Meatball Lettuce Cups recipe is necessary to start a meal plan because it is low in carbohydrates. The Keto diet cannot be thought of without a carbohydrate-free recipe.
I will not prolong you, follow me the details of the recipe
The ingredient list for Keto Chicken Meatball Lettuce Cups  (1 portion)
4 lettuce leaves
2 chicken meatballs
1/4 tomato
1/2 avocado
1/2 tbsp mayo
1/2 tbsp dijon
pinch of parsley
Instructions;
1. Dice the tomato and avocado. Cut the meatballs into four pieces. Place two lettuce leaves on top of each other.
2. Mix the mayo and dijon in a small bowl. Spread half on each cup.
3. Add half the meatballs, tomato and avocado to each lettuce cup. Add a bit of chopped parsley over everything.
Nutrition Facts;
599 calories 44.65g fat 17.04g carbs 9.6g fiber 3.73g sugar 36.57g protein