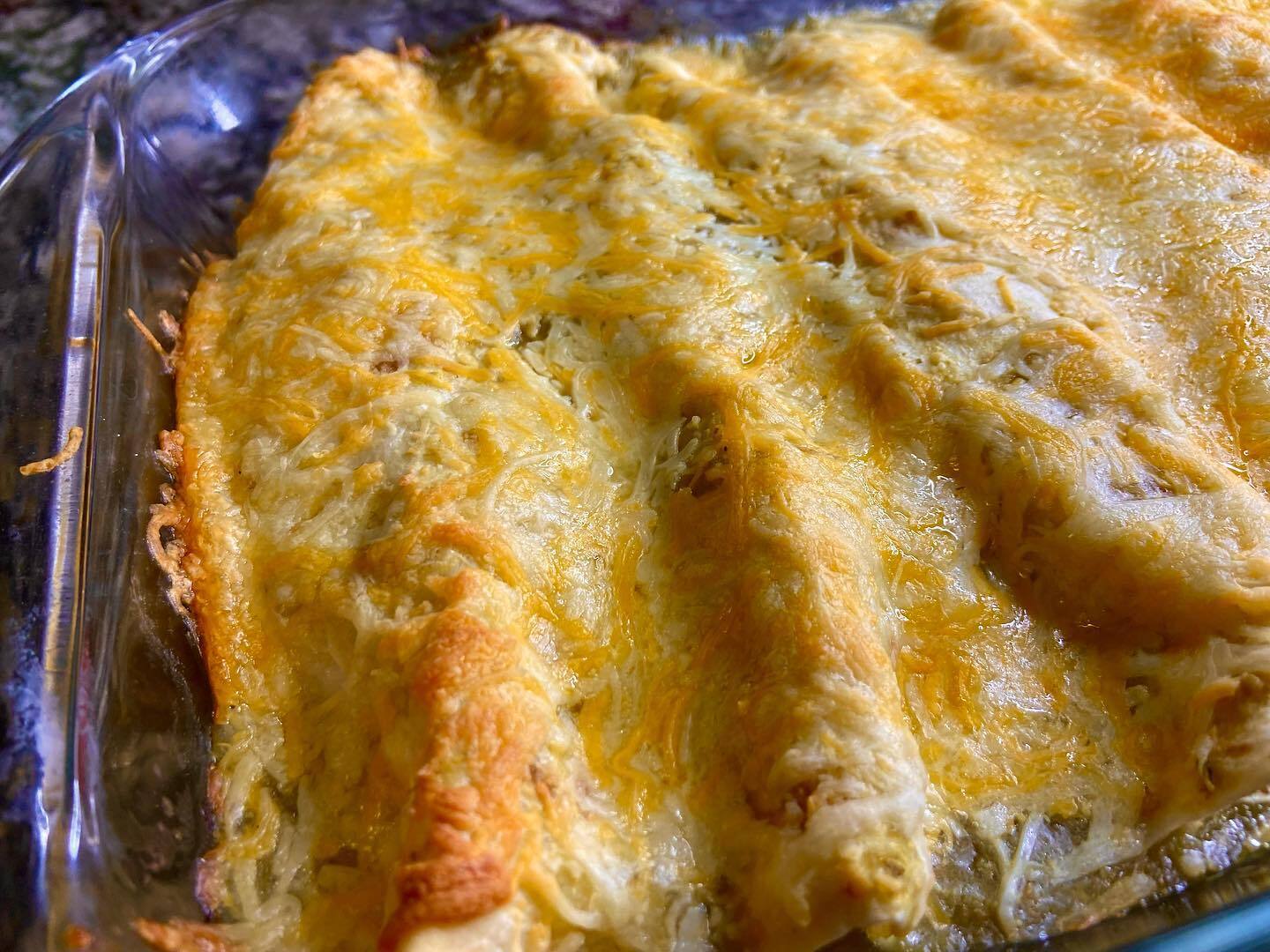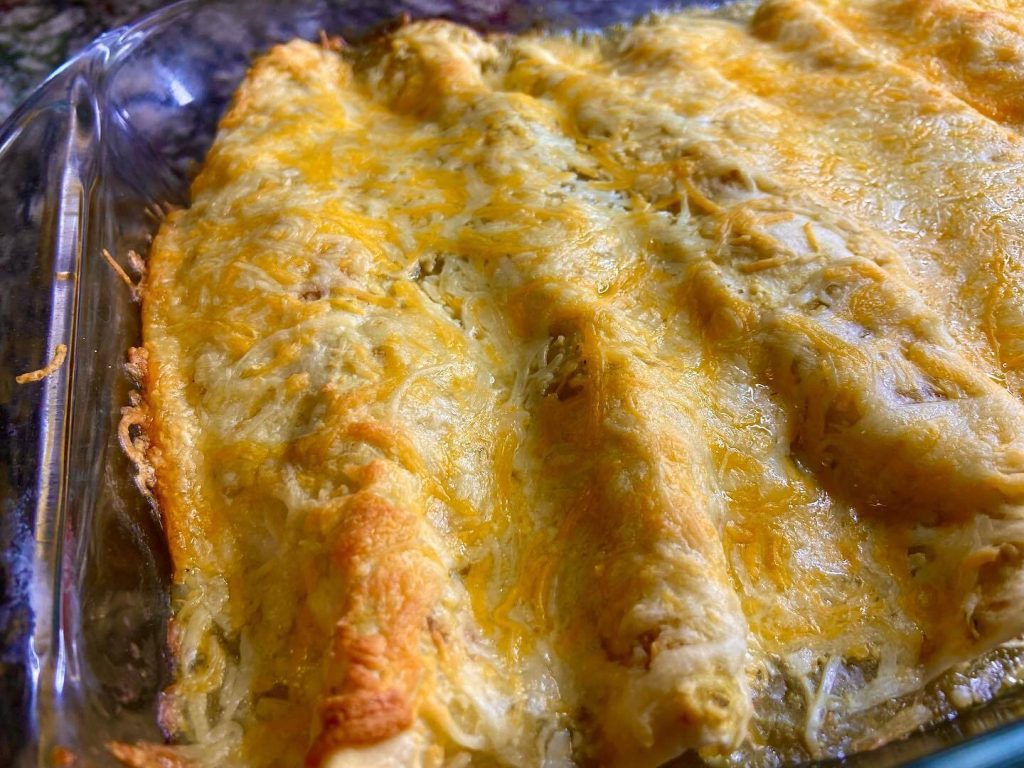 Keto Chicken Enchilada
When you are on the keto diet and have a taste for Mexican food, these Keto chicken enchiladas are ideal. It's a household favorite even among people who don't follow a low-carb diet.It is therefore a fantastic choice for quick weeknight meals or when you need a dish for a big gathering.It can also be included in your keto meal planning rotation because it freezes well.
Ingredients for Keto Chicken Enchilada
2 cups cooked chicken
2.5 cups shredded Monterey Jack cheese Or Pepper Jack cheese
5 ounces cream cheese
2 teaspoon garlic powder
3 tablespoons butter
2 tablespoons almond flour
1 tablespoons taco seasoning
2 cups chicken broth
1 cup sour cream
4 ounces canned diced green chillies
10 low carb tortillas
INSTRUCTIONS:
Cook chicken by preferred method, boil, bake, or using a rotisserie chicken.
Once the chicken is cooked, preheat the oven to 350 degrees. Grease a 9×13 pan.
Add the cooked chicken to a bowl and shred with a fork if it needs to shred. Add 3/4 cup shredded Monterey Jack cheese Or Pepper Jack cheese, garlic powder, and cream cheese to the bowl and mix well so everything is combined.
In a saucepan, melt butter, stir in flour and taco seasoning and cook for 1 minute. Add 2 cups of chicken broth and whisk until smooth. Add 1/2 cup of shredded cheese and heat over medium heat until thick and bubbly.
Stir in sour cream and chilies. DO NOT bring to a boil. Remove the pot from the heat.
In each tortilla shell add in some chicken and cheese mixture roll up and place in the baking dish.
Pour the sauce over enchiladas and top with remaining cheese.
Bake 22 min and then under high broil for 3 min to brown the cheese.
NURITIONS:
| | |
| --- | --- |
| Calories | 587kcal |
| Fat | 36g |
| Carbohydrates | 6 g |
| Proteins | 33g |