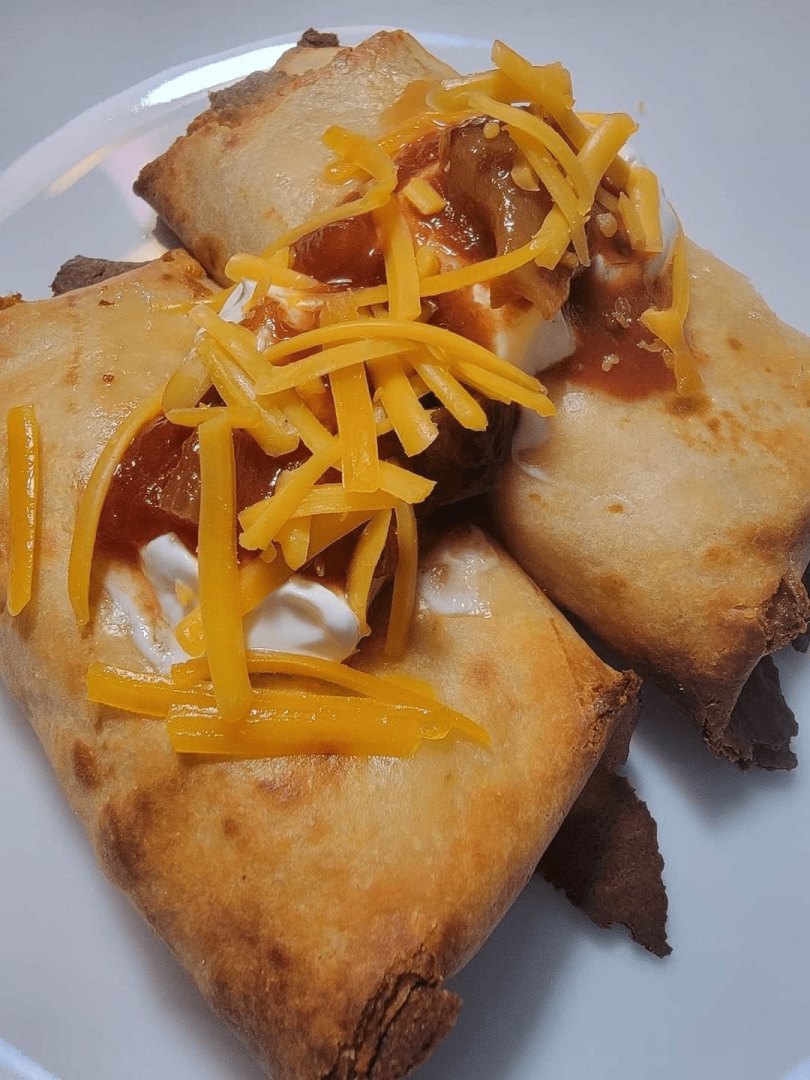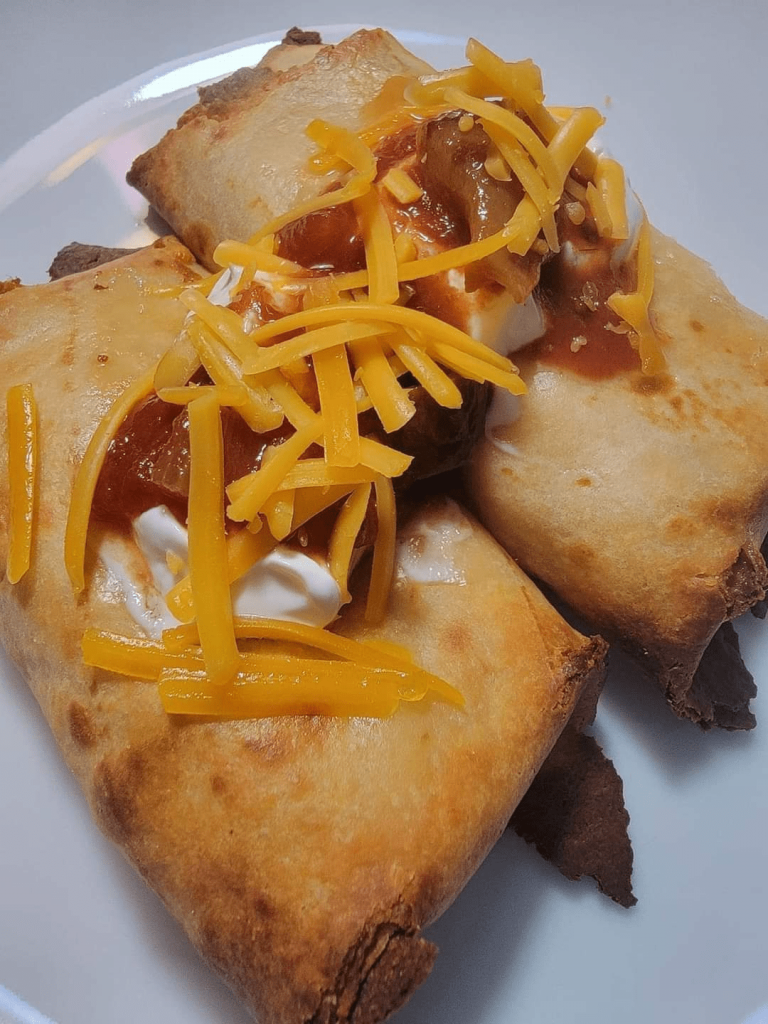 Keto Chicken Chimichangas
Keto Chicken Chimichangas, These delicious Chicken Chimichangas have a smooth, hearty filling and a perfectly crispy shell! Keto-friendly chimichangas can be cooked in a skillet, in the oven, or in an Air Fryer for maximum flexibility
Ingredient for Keto Chicken Chimichangas
3 cups cooked, shredded chicken.
4 ounces cream cheese.
1 4 oz can green chiles.
1/4 cup salsa.
1 tsp cumin.
1 teaspoon garlic powder.
1/2 teaspoon garlic salt.
1 1/2 cup shredded cheddar cheese
6 tortillas (gluten free/low carb/keto almond flour )
Avocado oil for frying.
INSTRUCTION:
01)- Simply combine the filling ingredients and stir well. Make sure the cream cheese spreads easily, and there are no clumps.
02)- Add the filling to the center of a large tortilla and fold the ends toward the filling and roll the edges lay on rack seam side down.
03)- Preheat the air fryer to 390 degrees F for 3 minutes. Brush or spray all sides of the chimichanga with oil and place seam side down in the air fryer. Cook 4 minutes, then flip. If your seam is trying to open, use a toothpick to secure or let it cook an additional minute seam side down. Cook an additional 4-5 minutes until it has browned to your liking.
NOTE :
You can cook it in the pan.
NURITIONS:
| | |
| --- | --- |
| Calories | 342 |
| Fat | 22g |
| Carbohydrate | 6g |
| Protein | 26g |