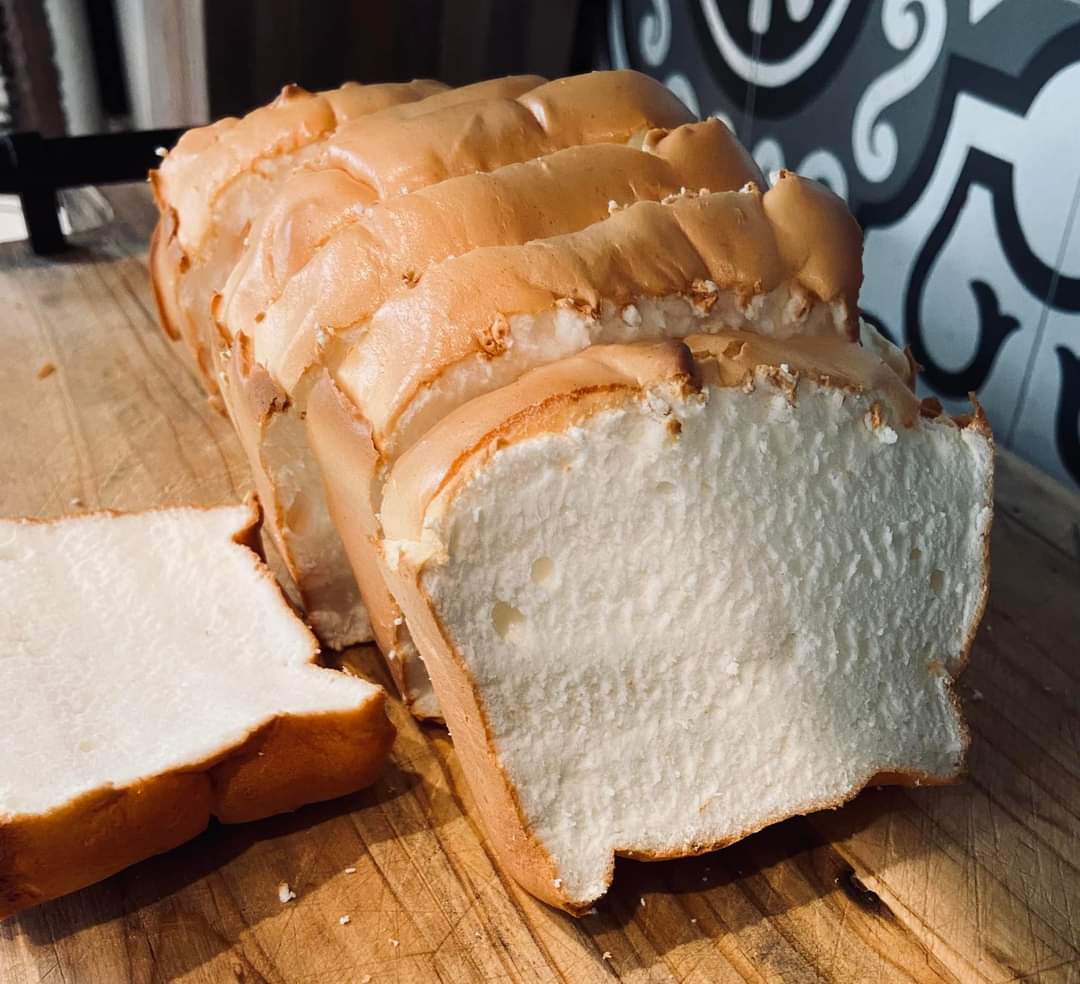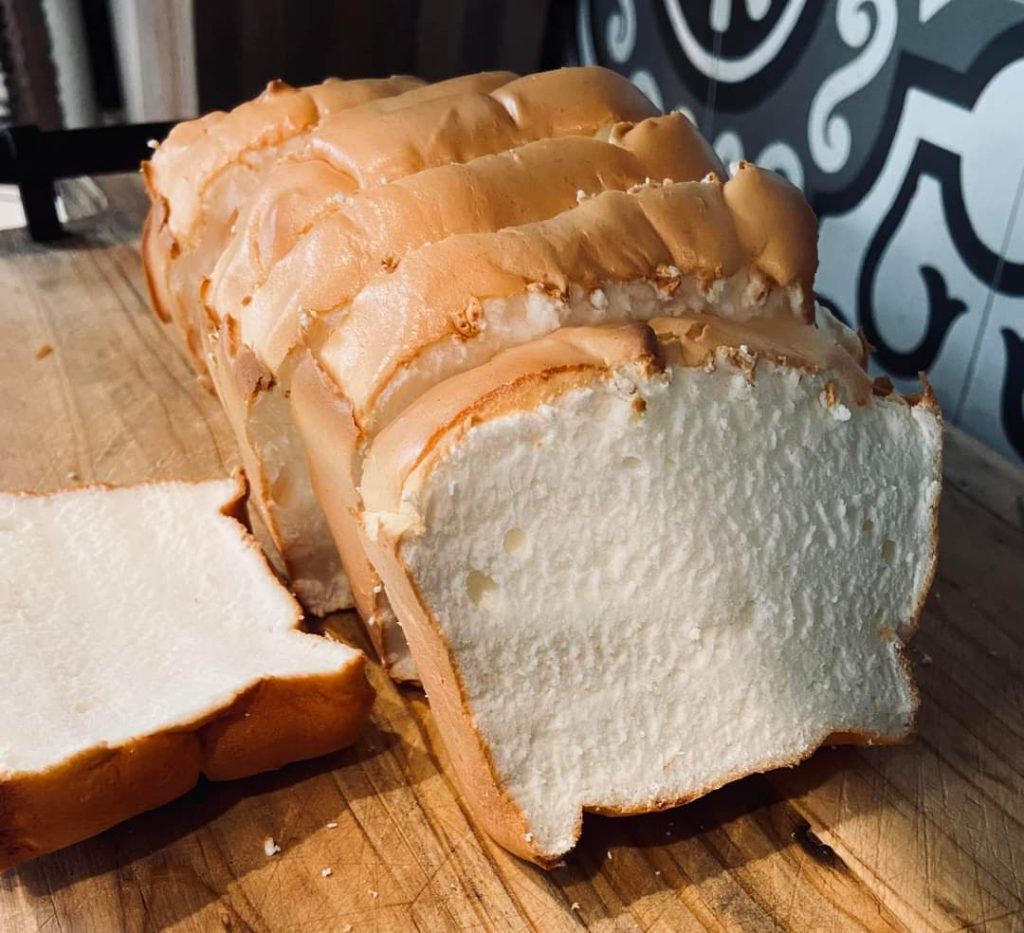 Keto bread cloud Net carb 1g
Keto bread cloud Net carb 1g, Trying to go keto, but having a craving for bread, or need a quick sandwich for lunch? This keto cloud bread loaf is a keto bread recipe made using simple ingredients just like real white bread.
Ingredient for Keto bread cloud
6 eggs separated
½ teaspoon cream of tartar
4 ounces sour cream or 113 grams
½ teaspoon baking powder
¼ teaspoon salt
1 cup whey protein powder or 2.5 scoops or 92 grams
½ teaspoon optional: ¼ teaspoon each of garlic powder and onion powder For savory bread only, skip for French Toast
INSTRUCTIONS:
Preheat oven at 300 degrees F.
Place your egg whites in a stand mixer with the cream of tartar and whip until stiff peaks. This should take about 10-15 minutes. Set aside.
Place the egg yolks in a bowl with the remaining ingredients and whisk and stir well to combine.
Fold in a small amount of egg whites into the yolk mixture a little at a time until it's all incorporated.
Pour this into a greased loaf pan.
Bake on the middle shelf of oven for 50 minutes or until a toothpick or skewer stick in the center comes out clean. (See notes above if you are making rolls, cooking time changes.) Shut the oven off but do not open the door and allow it to stay 10 more minutes in the oven.
Allow to cool completely. To help prevent some deflating in the center you could lay the pan on its side for 30 minutes then lay on the other side for 30 minutes.
Best if toasted. See storage instructions above.
NOTE:
If you decide to make these as ROLLS you should get 8 and the nutrition info is doubled.PLEASE NOTE: When making these as rolls and not as a loaf, the cooking time will only be 30 minutes.
NURITIONS :
| | |
| --- | --- |
| Calories | 73kcal |
| Fat | 4g |
| Carbohydrate | 1g |
| Proteins | 8g |