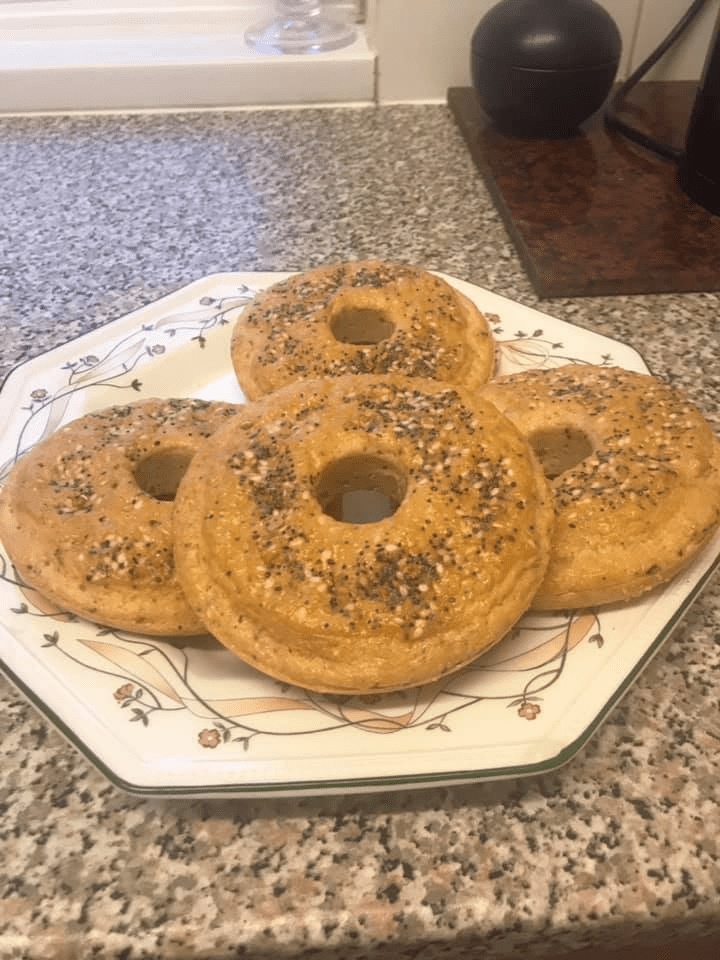 Keto Bagels low carb
The Bagels recipe is one of the best recipes you can eat in the Keto diet. Easy and crispy on the outside, soft on the inside. Easy cookies are easy and delicious, just waiting for you to add your favorite fillings. I prepare it for my kids and mom every day. Because I stuff it with many ingredients like avocado, cheese, and bacon.
Ingredients Keto Bagels :
1 cup almond flour
2 tbsps flaxseed meal
2 tsp baking powder
1/2 tsp salt
1/4 cup melted butter
3 medium eggs or 2 large eggs
1/4 cup unsweetened almond milk
Seasoning like EVERYTHING BAGEL to sprinkle on top
instruction :
Take a mixing bowl and add the almond flour, flaxseed meal, baking powder, and salt . Give it a good mix with a spatula.
Next, take a blender and add your eggs, butter, and milk of choice. Give it a good blend so that the eggs froth up nicely.
The rest of the text is on the next page