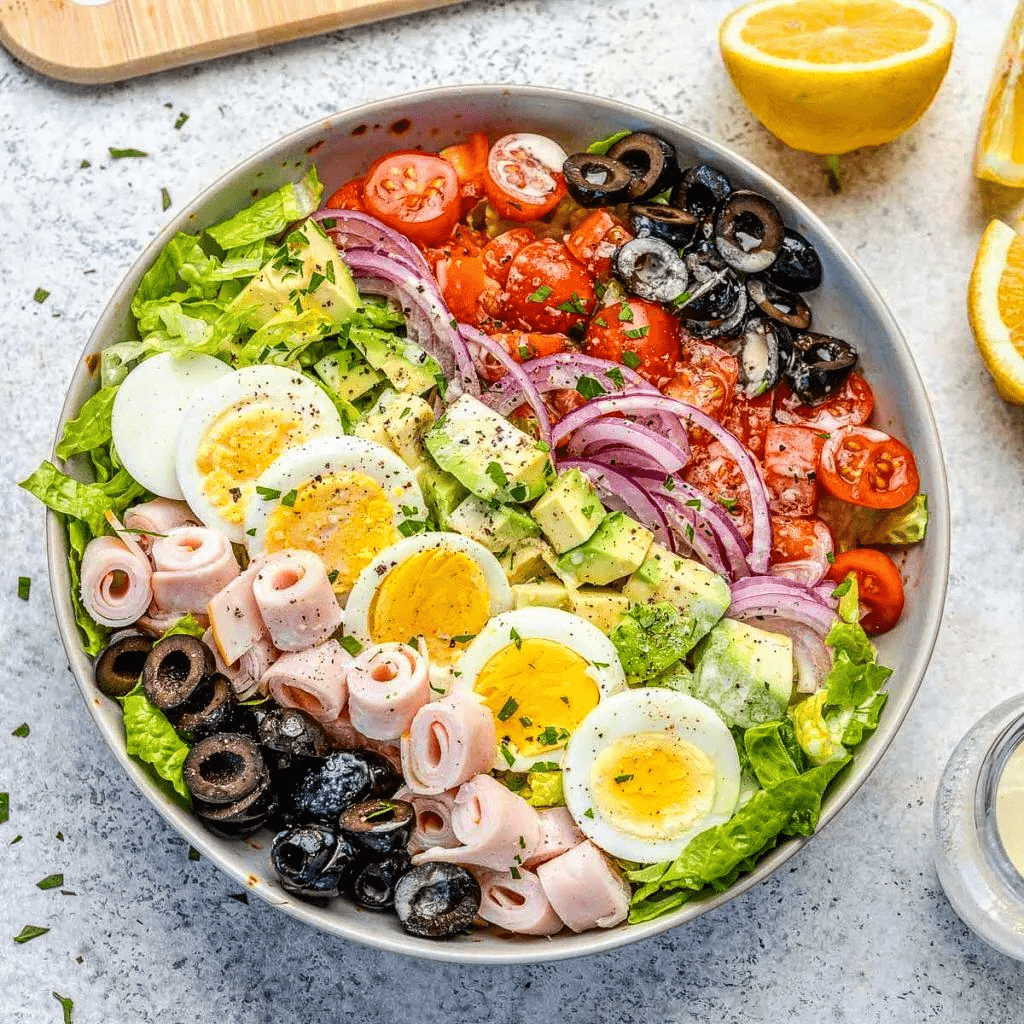 keto Turkey Salad easy and delicious
keto turkey salad. Sometimes we just need some beautiful inspiration to create the spark that makes us want to jump into the kitchen and create a bright-healthy meal!
INGREDIENTS
dressing:
🔸️4 Tbsps homemade mayonnaise
🔸️1 large lemon, juiced
🔸️1-2 Tablespoons water to thin dressing as desired
🔸️1 Tbsp dijon mustard
🔸️1/2 tsp garlic powder
🔸️1/2 tsp sea salt
🔸️1/4 tsp ground black pepper
Salad:
🔸️1 large head romaine lettuce, chopped
🔸️1 small red onion, thinly sliced
🔸️1 cup cherry tomatoes
🔸️1 large avocado, diced
🔸️12 ounces nitrate-free deli turkey breast
🔸️1 cup pitted black olives, halved
🔸️4 hard-boiled eggs, peeled and sliced
🔸️freshly diced cilantro or parsley as garnish
INSTRUCTION:
In a small bowl, whisk all of your dressing ingredients together then set aside.
▫️Quickly prepare your veggies for the salad:
▫️Chop the romaine, thinly slice the onion, halve the tomatoes, and dice your avocado.
▫️Place the romaine in a large bowl or equally into four separate bowls. Top with the remaining ingredients.
▫️Roll up your sliced turkey, then slice into 1-inch pinwheels. Add to your salad as shown.
▫️Drizzle with the dressing, sprinkle with freshly chopped parsley or cilantro, then serve.