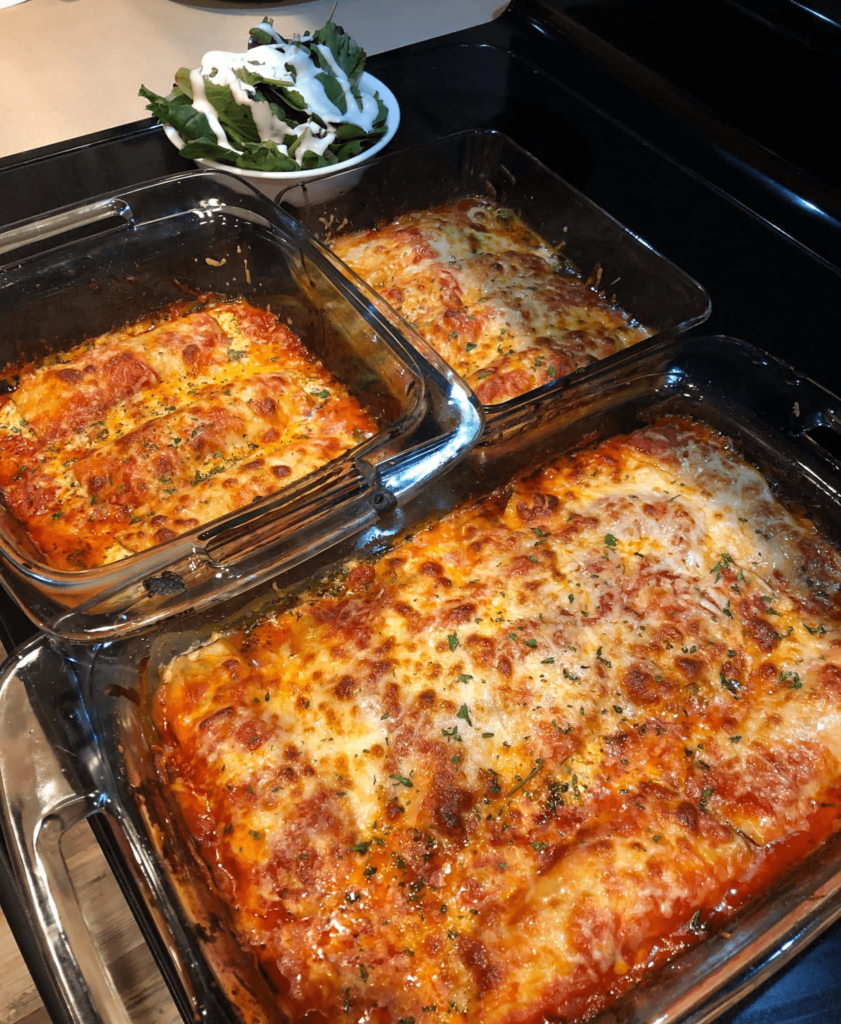 keto spinach cheese manicotti recipe
Keto spinach cheese manicotti, this recipe is one of the best recipes you've ever had. Where my mother was bringing us every Friday and we family gather around and enjoy the wonderful tastes more than that is a low-carb recipe and is good for people who follow the diet Keto.
Ingredients Keto spinach cheese manicotti :
1 cup whole ricotta cheese
1 cup shredded mozzarella cheese, divided
2 ounces cream cheese, softened
2 tablespoons grated Parmesan cheese, divided
½ teaspoon Italian seasoning
1 tsp garlic powder
¼ teaspoon black pepper
1 cup chopped fresh spinach
8 slices roasted chicken or turkey deli meat slices (medium to thicker types of slices)
1 ½ cups marinara sauce (no sugar added)
Directions:
Preheat oven to 350 °F (175 °C) and lightly grease or oil a 13×9 inch baking dish.
Pour ½ cup marinara sauce over the bottom of the baking dish, Set aside. The rest of the text is on the next page