keto mozzarella cheese sticks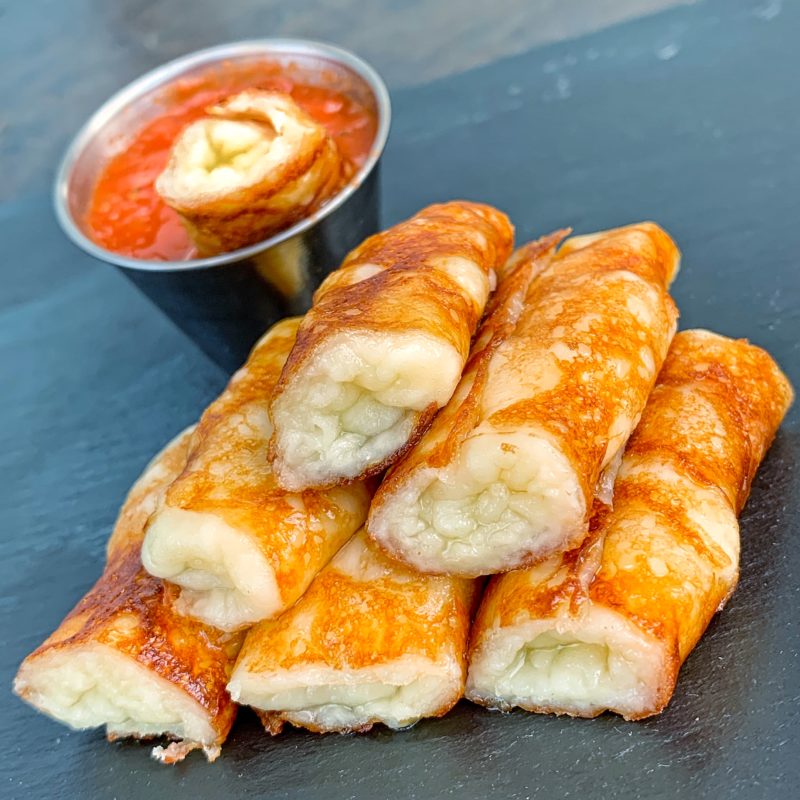 keto mozzarella cheese sticks The cheese blanket makes its return yet again to satisfy those taste bud brains. This time, I'm not getting cozy with a cheese comforter of flavor, but rather, rolling the cheese up like a sleeping bag and packing it into all sorts of delicious carb-free awesomeness. But how?
This recipe is so easy you'll be buying extra cheese just to have some leftovers for those nights you really want to get crazy. If you've made the other cheese blanket inspired recipes that I've put out, this one is a bit different.
Rather than evenly distribute the cheese and frying it on medium to create a "tortilla" like a vessel, this cheese blanket requires you to fry the bottom fast and keep the top and center of the blanket gooey.
That's how I was able to get a crispy exterior and that classic silky center that we all love about a mozzarella stick.
The truth is, it's just fried cheese, but if you do decide to make it, you'll be singing "we are the champions" with your cheese sleeping bags all the way to the top of the mountain. Source: recipechampions
ingredients for keto mozzarella cheese sticks
Prep Time           5 minutes
Cook Time         15 minutes
Servings              12  Sticks
INGREDIENTS
2 cups shredded mozzarella cheese
1-1/2 cups crushed tomatoes
1/4 cup tomato paste
1 tbsp soya sauce
1 tbsp onion powder technically not keto friendly, feel free to omit those if you're following the strict diet
1 tbsp garlic powder technically not keto friendly, feel free to omit those if you're following the strict diet
1 tbsp oregano
INSTRUCTIONS
For the marinara sauce: