keto breakfast burrito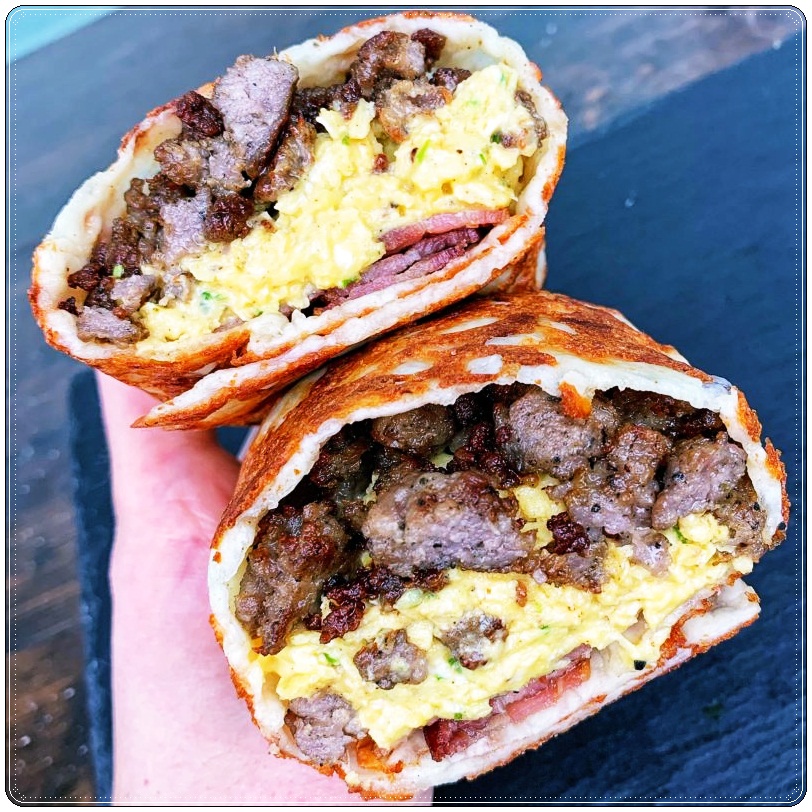 keto breakfast burrito How many breakfast burritos can one man create? I've never asked myself that question because I have yet to arrive at a number. A while back, I started making different types of tacos using full meals instead of elements of a taco. There, I created a chicken caesar taco with a parmesan cheese taco shell.
At the time, I didn't really think it was that big of a deal, I'd been making cheese blankets, and molding cheese for the better part of a decade, but the internet felt differently.
I was bombarded with requests, asking how to recreate the shell, and if I had any more "Keto" friendly recipes. At the time, I didn't, until now.
Introducing the Keto Breakfast Burrito. It possesses everything you know and loves when describing a classic "Josh Elkin" breakfast item. Ground sausage, bacon, and cheesy eggs.
Here's the kicker, instead of a flour or corn tortilla, this recipe uses a full mozzarella cheese blanket as the tortilla.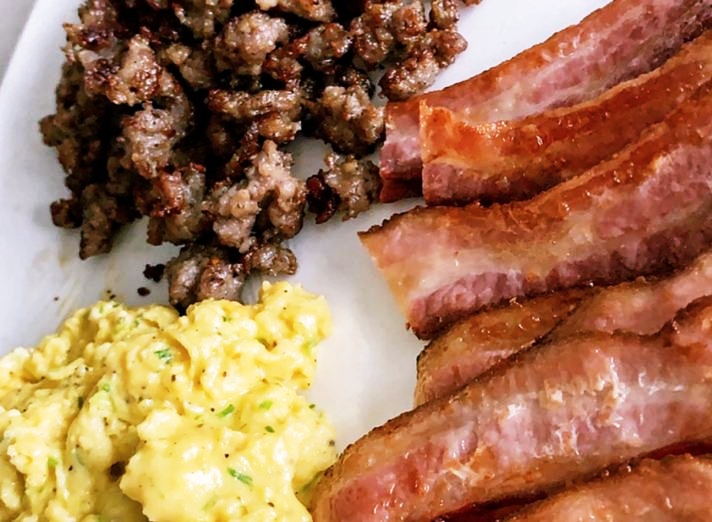 The trick is, in order to make this a reality, you need to invest in a large non-stick frying pan. Trust me, you'll use it for more than just this burrito.
If you've never had a cheese blanket, you're in for a treat. Eating the contents of a breakfast burrito that is fully surrounded in a crispy, cheesy cheese blanket, is almost like an out-of-body experience that you'll forever remember.
Make these burritos and become the Brunch Champion I know you can be! Source this article : recipechampions
Keto Breakfast Burrito
Prep Time           15 minutes
 Cook Time         15 minutes
 Servings             2
INGREDIENTS FOR KETO BREAKFAST BURRITO
3 cups shredded mozzarella cheese
1/2 cup or 8 oz of cooked ground sausage
6 strips cooked bacon
4 eggs
1/2 cup shredded cheddar cheese
1 tbsp chopped chives
INSTRUCTIONS
For the cheese blanket (tortilla)