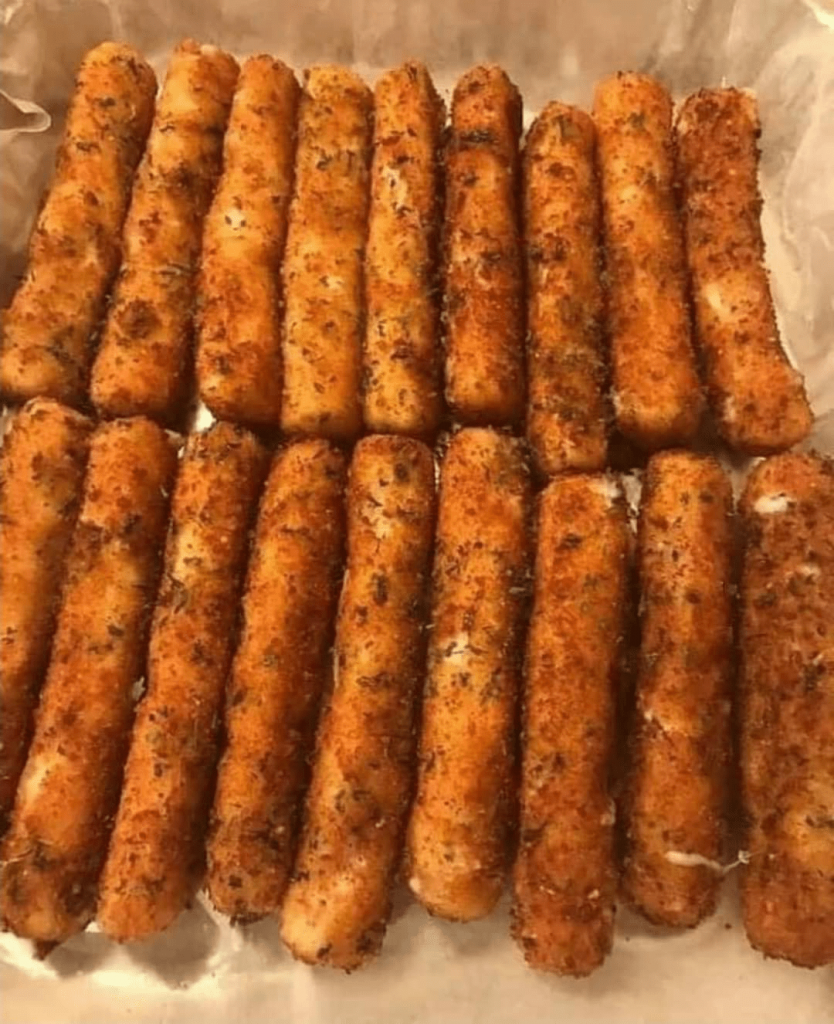 Keto Mozzarella Cheese Sticks
Keto Mozzarella Cheese Sticks, These keto mozzarella sticks need just 6 main ingredients to make and are the perfect low carb appetizer! Easily made stovetop, oven, or air fryer, they are simple and sure to impress! 0,6 grams net carbs per serving.
Ingredient for keto Mozzarella Cheese Sticks:
6 Mozzarella Sticks
½ cup grated dry Parmesan cheese
1 ½ cups fried pork rinds
1 tsp Italian seasoning blend
1 egg
2 tsps water
Instruction :
Cut Mozzarella sticks in half cross-wise and set aside
Place egg and water in a small shallow dish or pan. Whisk to mix.
Crush pork rinds with rolling pin or crush in blender. Should make about ½ cup pork rind crumbs.
Place Parmesan, crushed pork rinds and Italian seasoning in a shallow baking pan
Dip Mozzarella sticks, one at a time, first in egg wash, then crumbs, then repeat both egg wash and crumbs for second coating.
Set mozzarella on dish or pan that will fit in the freezer.
Freeze for two hours
After two hours : heat oven to 500 degrees.
Working quickly cover a baking pan in parchment or grease it.
Place frozen mozzarella sticks directly from freezer onto pan.
Spray with a light coating of olive oil. (optional)
Bake for 6-8 minutes, just till coating is brown and cheese is warm and soft.
Serve immediately with warm marinara sauce, if desired.
Enjoy
NURITIONS : Amount Per Serving 2 mozzarella stick
| | |
| --- | --- |
| Calories | 140kcal |
| Fat | 10g |
| Carbohydrates | 0.6g |
| Proteins | 11g |