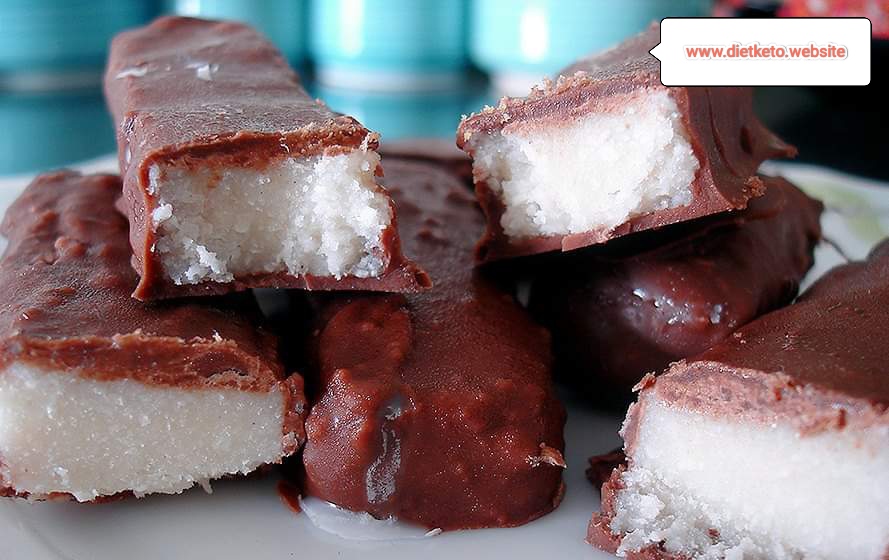 Keto Homemade Bounty Bars
keto Homemade bounty chocolate bars are super easy to make and delicious. i make for my kids every Sunday. The no-bake vegan recipe is sugar-free, egg-free, dairy-free, and low carb too, of course!You can Store Homemade bounty chocolate bars in the fridge or for a quick sweet snack, but without the typical sugar crash.
INGREDIENT:
4 cups unsweetened shredded coconut
2/3 cup canned coconut milk
2-3 cups chocolate chips of choice
INSTRUCTIONS:
In a large bowl, mix the canned coconut milk with the shredded coconut. Until the ingredients become cohesive and a little solid.
Cut your coconut bars up into Twenty Four small bars once firm or Twelve larger ones. Place in the freezer 4 hours.
Melt chocolate chips(of choice). From freezer, remove coconut bars and moving quickly, until it gets evenly coated, dip each bar in the melted chocolate. Refrigerate the bounty bars, once all the chocolate is used up, until it gets firm.