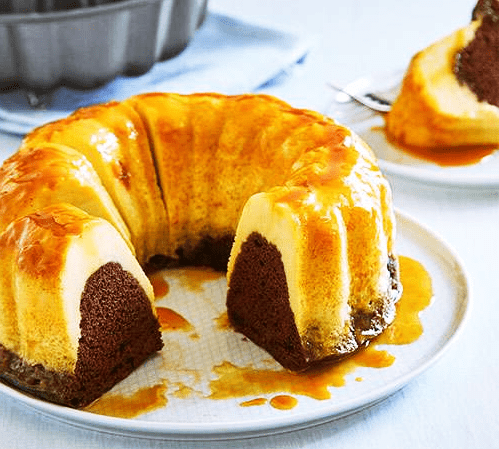 keto choco flan world-famous
keto choco flan world-famous Hi. I hope you are in good health. Today I give you a wonderful recipe! keto choco flan world-famous. You start pouring the chocolate cake mixture, followed by the flan mixture and magically exchange sides during the cooking process. This Chocoplan keto has been ordered too! I will not prolong you. Follow the method of preparation with me.
Ingredients for keto choco flan
CAKE:
1 1/2 cups (150g) almond flour
1/2 cup (45g) chocolate protein powder (I used whey)
2 tbsp cocoa powder
1/4 cup (50g) sugar substitute
1 tsp baking powder
1/4 cup (60g) sour cream
2 eggs
1/2 cup (117ml) water
1/4 cup (50g) butter – melted
FLAN:
2 cups (500ml) heavy cream
4 eggs
2/3 cup (125g) sugar substitute
1 tbsp vanilla extract
OTHER:
sugar-free caramel sauce or cajeta
butter for greasing
hot water
Instructions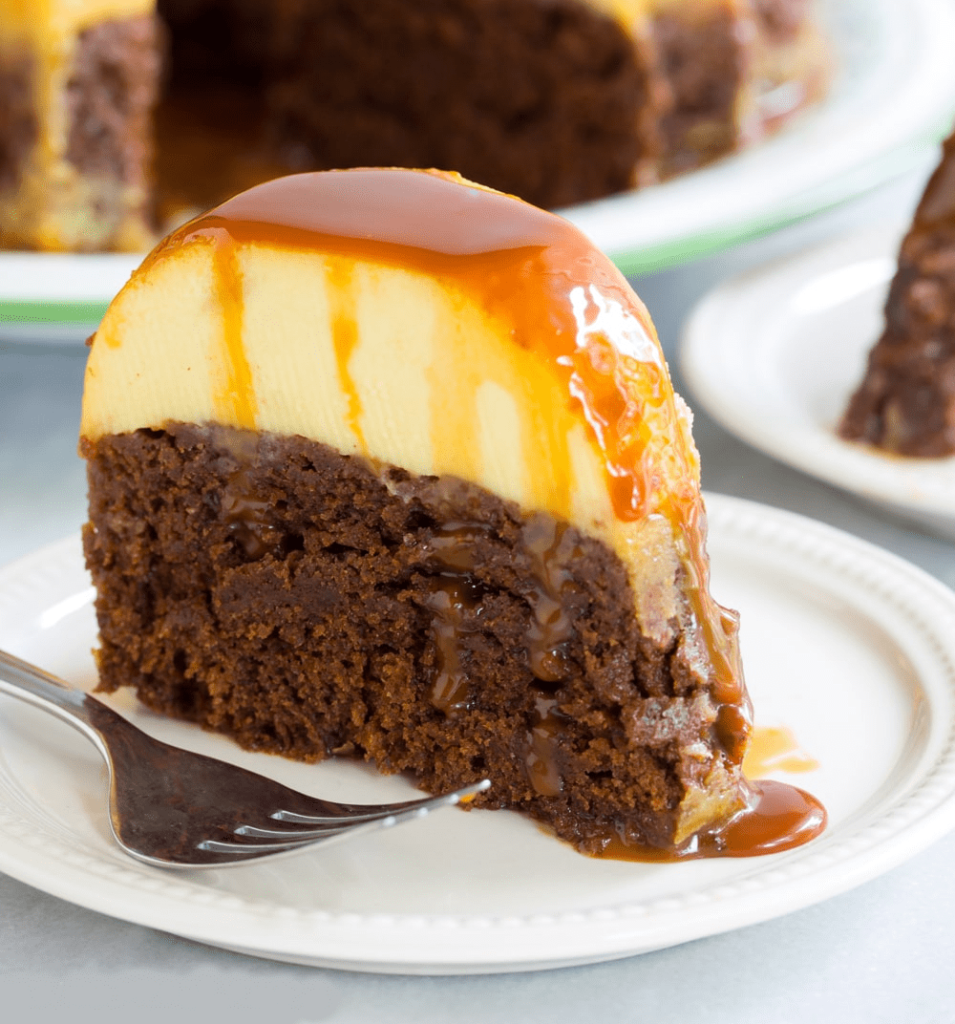 Follow these tenth -10- instructions. How to prepare
01. In a bowl, whisk together all the ingredients for the cake.
02. In another bowl, mix together the flan ingredients.