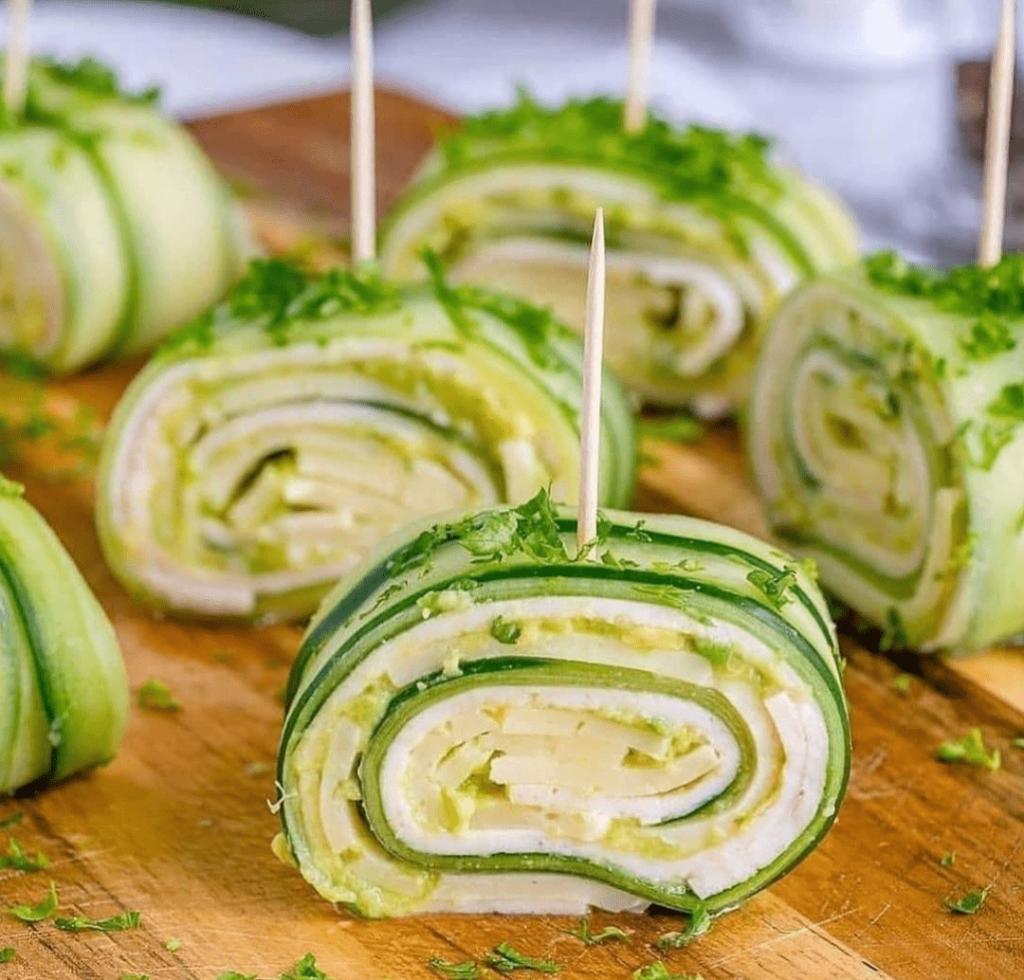 keto Cheese Cucumber Rolls
keto Cheese Cucumber Rolls is one of the things you won't be able to stop once you own it. I'm so addicted to these! We love them as a snack or snack. Have a crunch, creamy, and protein to keep you satisfied. Made of cucumber, the avocado is spread chickpeas and ham and ends with coriander
makes about 3-4 servings
Ingredients for keto Cheese Cucumber Rolls:
1 ripe avocado, pitted
1 fresh garlic clove, pressed
2 tsp. fresh lime juice
sea salt and freshly ground black pepper
2 large cucumbers, ends removed
6-8 slices nitrate-free turkey or ham
6-8 very thin slices all-natural high-quality cheese
fresh chopped parsley
Instructions:
01- In a small bowl, mash the avocado with a fork. Add minced garlic and fresh lime juice. Season with sea salt and pepper, to taste.
02- Mix until well combined.
03- Using a peeler or mandolin, slice the cucumber into equally thin strips.
04- Place about 12 cucumber strips next to each other, on a flat surface, such as a cutting board.
05- Spread 4 Tbsps of mashed avocado evenly over the slices. Then add slices of ham and cheese.
06- Starting at one end, tightly roll all of the cucumber slices into one long "sushi" roll.
07- Using a sharp knife, cut the roll into individual servings as shown in the photos. Secure with a toothpick and place on a serving platter. Repeat with the remaining cucumber strips.
08- Sprinkle with fresh chopped parsley and serve immediately.
SEE ALSO THESE ARTICLES WILL DEFINITELY INTEREST YOU