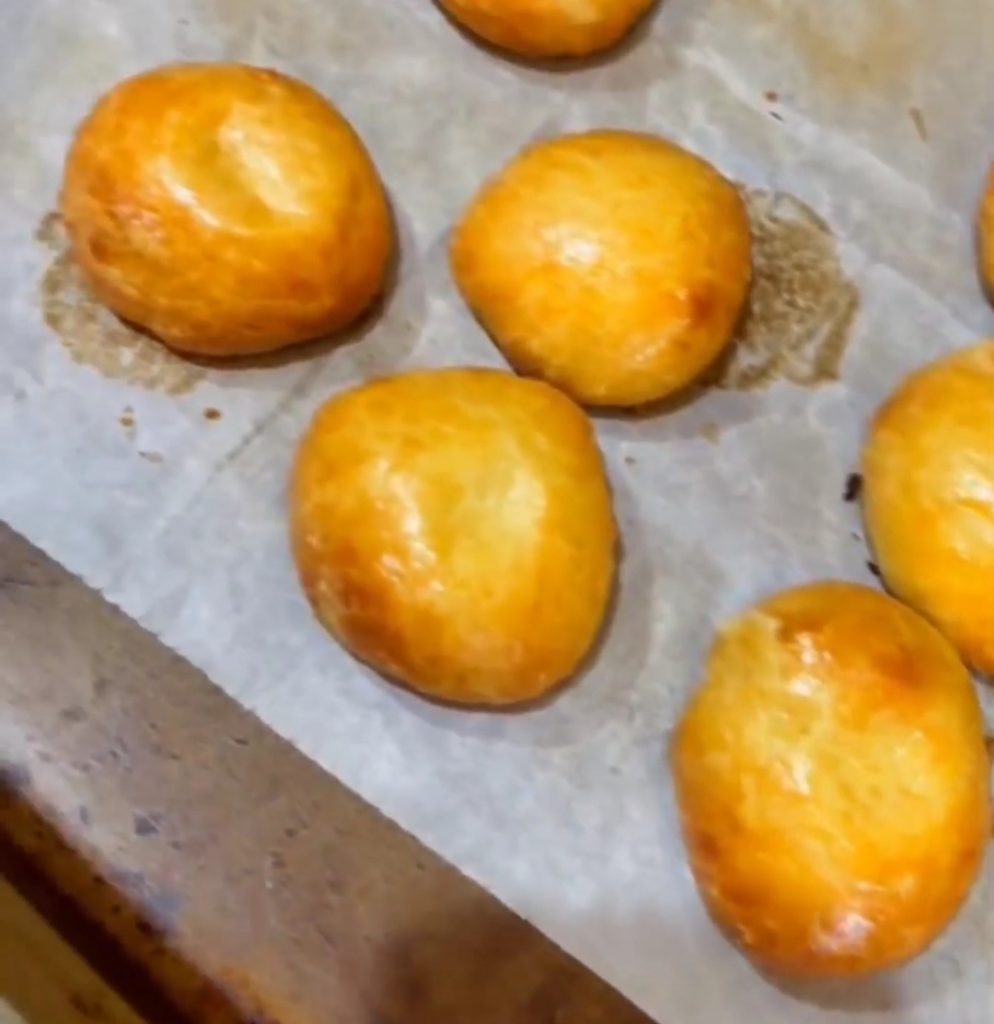 Keto bread rolls You won't buy it anymore Net carb 3g
Keto bread rolls You won't buy it anymoreThese keto rolls are so soft, doughy, and fluffy, you won't believe they are low carb! i make every day for my family, Made with just 4 ingredients, they are perfect as a warm dinner roll or even a slider! 2 grams net carbs per serving. follow me how to prepare recipe.
Ingridient for Keto bread rolls
2 cups shredded cheese mozzarella or cheddar
1/4 cup cream cheese softened
1 1/2 cups almond flour
3 large eggs Divided
1 teaspoon baking powder optional
INSTRUCTION FOR KETO BREAD ROLLS
1)- Preheat the oven to 180C/350F. Line a large baking tray with parchment paper and set aside.
2)- In a large, microwave safe bowl, add your shredded cheese and cream cheese. Microwave for 30 seconds, or until the cheeses have mostly melted. Remove from the microwave and whisk together, until smooth. Let the cheese cool for several minutes.
3)- When the cheese has cooled slightly, add in the almond flour and two of the eggs, and mix well, until a smooth dough remains.
3)- Using your hands, form 10 balls of dough. Place them on the lined tray. Whisk the remaining egg and using a pastry brush, brush the exterior of each of the rolls.
5)- Bake the rolls for 25 minutes, or until golden on the outside. Serve warm.