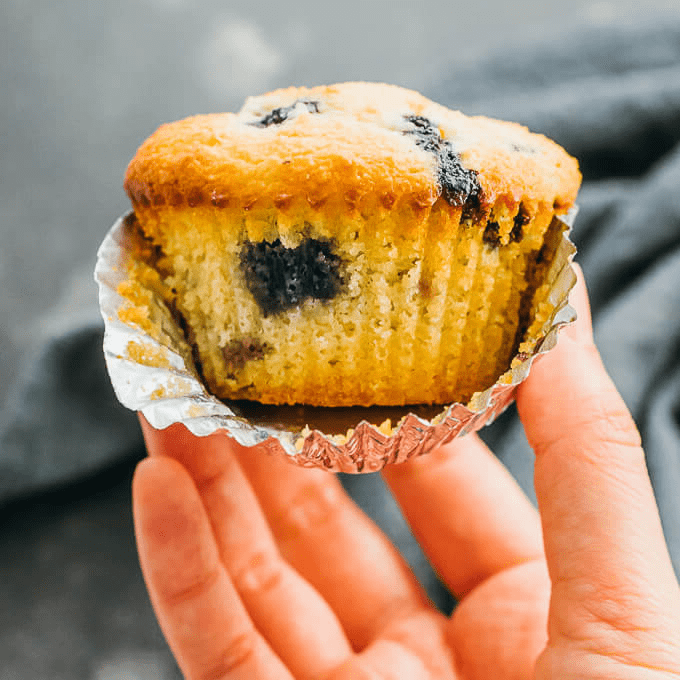 Keto blueberry muffins with almond flour
keto blueberry muffins These blueberry cakes are the best cake to eat as a snack after breakfast. It is only 3.5 grams of pure carbohydrates, which will help you satisfy your cravings.
The recipe is very soft and does not require any effort from you, as all ingredients are just mixed in one bowl. The mixture is transferred to liners of the greased cake tin and roasted in the oven until it is golden.
Ingredients for keto blueberry muffins
1 cup blanched almond flour (4 oz wt.)
5 tbsp heavy whipping cream (2 1/2 oz wt.)
1/3 cup fresh blueberries (1 1/2 oz wt.)
2 tbsp swerve sweetener (1 oz wt.)
1 large egg, lightly beaten
1/2 tbsp baking powder
1/4 tsp table salt
nonstick cooking spray, for greasing liners
Instructions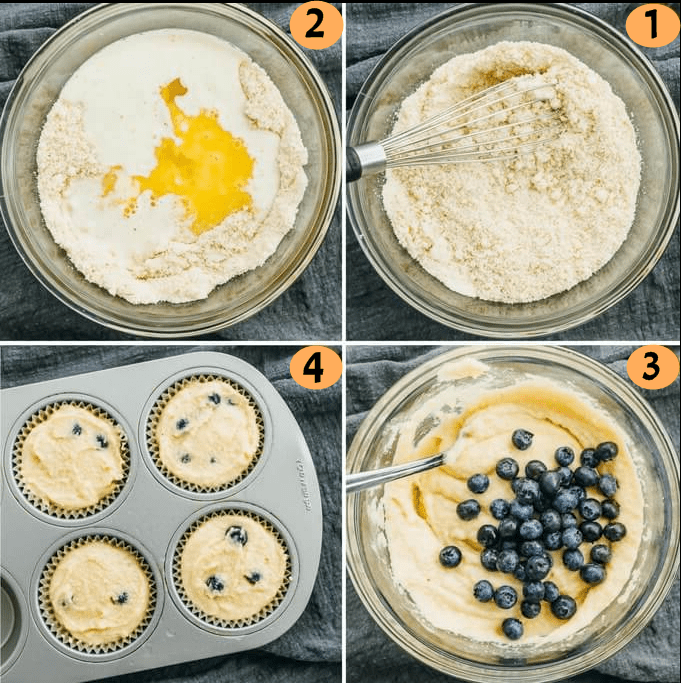 Position a rack in the center of the oven. Preheat to 350 F. Prepare a muffin tin fitted with 4 liners. Grease with nonstick cooking spray.
In a bowl, add dry ingredients (almond flour, sweetener, baking powder, salt). Whisk until well-mixed.
The rest of the text is on the next page