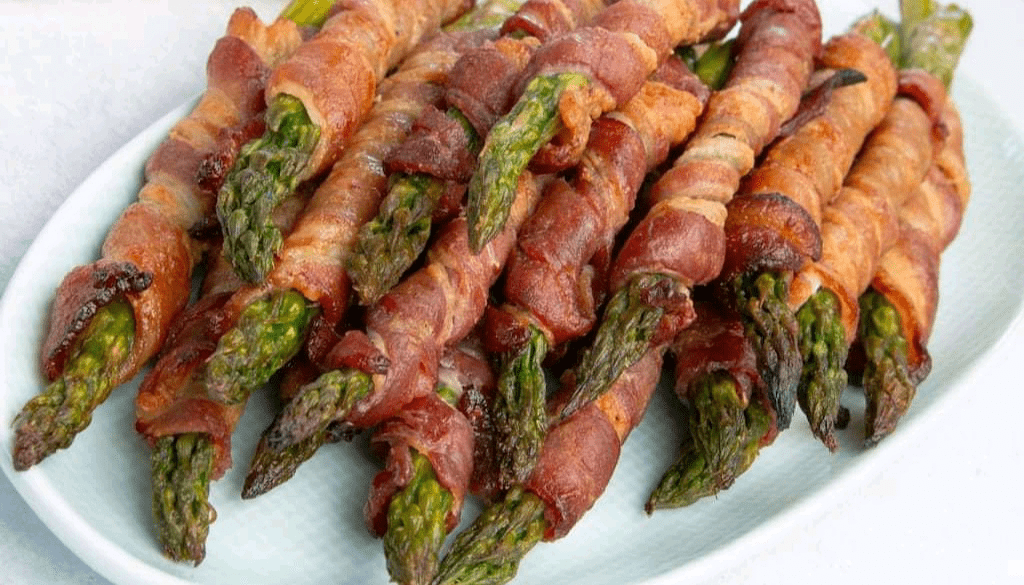 Keto Bacon wrapped asparagus net carb 1g
keto bacon wrapped asparagus,That is why every time I make these bacon wrapped asparagus bites for my mom and friends, Enjoy
INGREDIENT:
18 stalks asparagus with ends trimmed
1 tsp olive oil
1/4 tsp garlic powder
1 pinch salt/pepper
9 slices bacon cut in half lengthwise
1/4 cup Brown Sugar Swerve
1/4 cup butter
1 pinch cayenne pepper optional
1/4 tsp freshly ground pepper
INSTRUCTION:
1) Preheat the oven to 380 degrees. Place a wire rack on top of a rimmed cookie sheet and set aside.
2) On a large plate, drizzle asparagus with olive oil and sprinkle with garlic powder.
3) Wrap each bacon strip tightly around an asparagus stalk, starting about ½ inch from the tip of the asparagus stalk. Place onto the prepared wire rack.
4) In a small pot, heat brown swerve, butter, and cayenne (if using) over high heat. Stir often, until it is melted and bubbly for about 4 minutes.
5) Brush butter and swerve mixture over each bacon wrapped asparagus and season with ground black pepper.
6) Bake for 22 minutes, turning each asparagus half way. If bacon is not crisp, set oven to broil and place pan on the top rack for 1-2 minutes.
NUTRITION:
Total Carbs: 6g – Sugar Alcohol: 4g – Fiber: 1g = Net Carbs: 1g