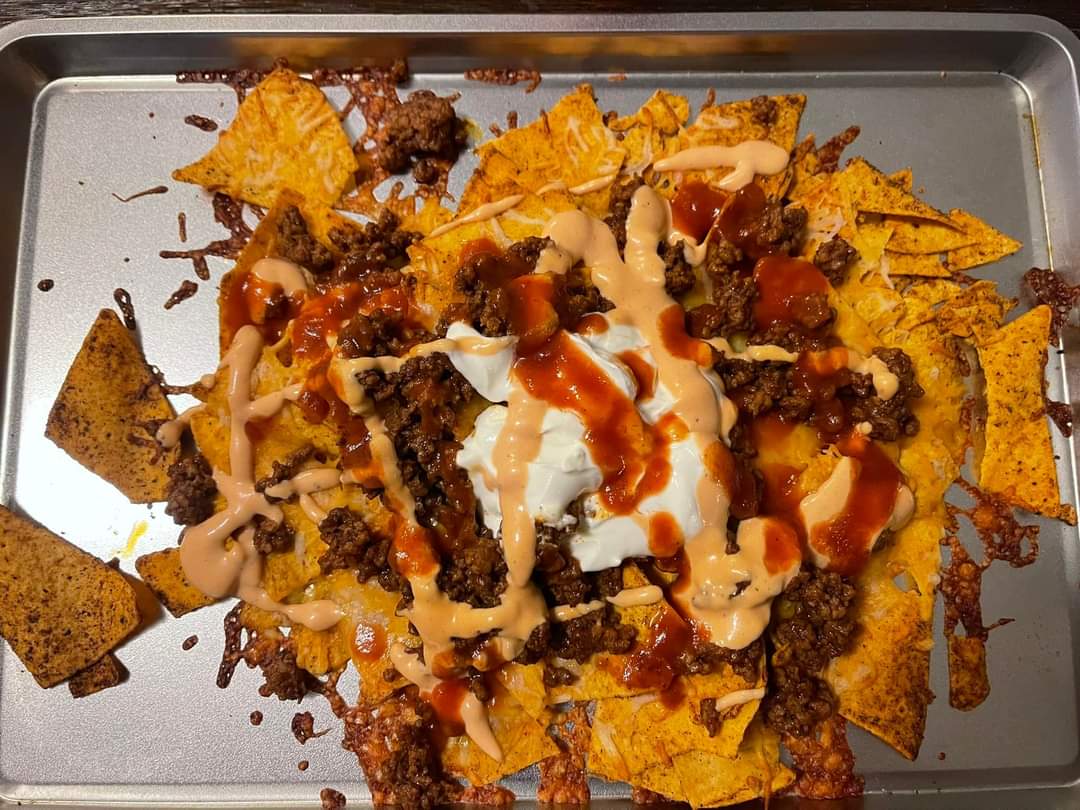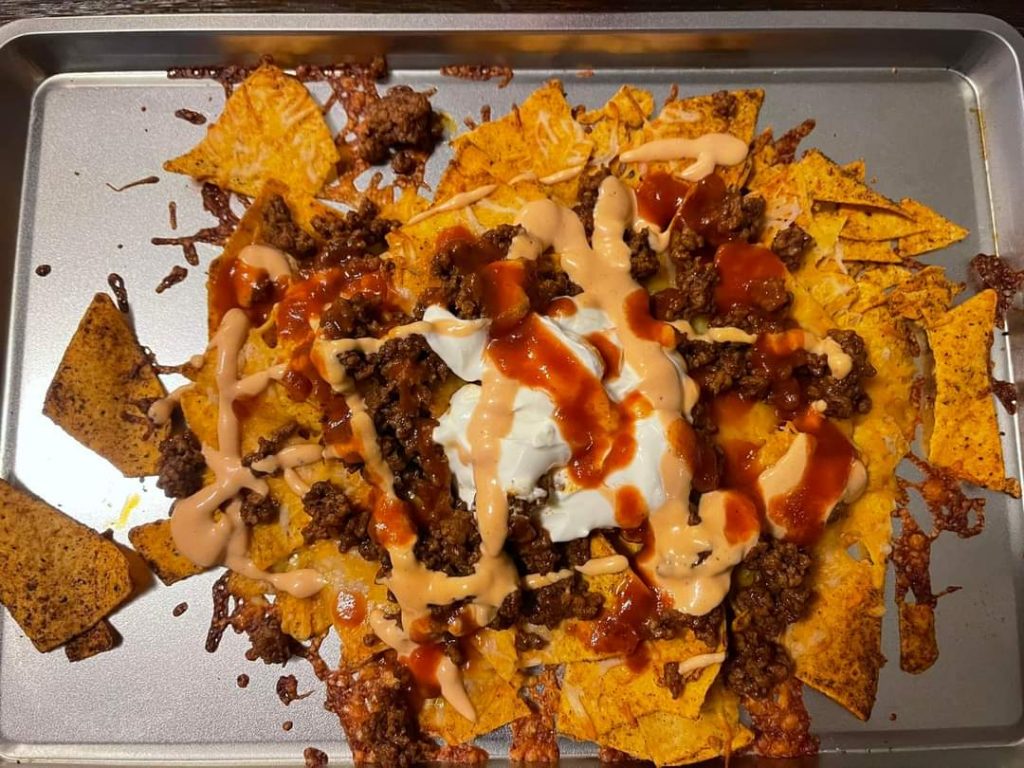 Keto Low Carb loaded nachos
Keto nachos will satisfy all of your cheesy, crunchy cravings without sacrificing your diet. We use our easy homemade keto tortilla chip recipe, then top them with shredded chicken, queso, guacamole, and all of your other favorite nacho toppings. It's low in carbohydrates and high in flavor.
Ingredient for Keto Low Carb loaded nachos
Quest protein chips
Ground beef 85/15
Mexican style shredded cheese
Sour cream
Taco sauce
Hidden Valley Ranch- spicy secret sauce
INSTRUCTION:
Lay out your quest chips on a baking sheet. Top with your favorite shredded cheese, I used Mexican style. Put into the oven at 325• for about 5 minutes, until the cheese is nice a melted. Pull them out and top with beef, sour cream, taco sauce, and hidden valley ranch sauce. You can top with whatever else you would like.
NUTRITION:
| | |
| --- | --- |
| Calorie | 320 kcal |
| Fat | 23g |
| Carbohydrate | 5g |
| Protein | 24g |
Quick tips keto diet
No fruit, unless it's berries in moderation No wheat No sugar No grains No pasta No potatoes No rice No beans No starches No milk as it's loaded with sugar. ( unsweetened almond milk, nut milk or heavy cream is recommended.) Meat, cheese, eggs, vegetable, nuts, and healthy fats. It's simple. Stick to that, and you should be ok!Food items that should be avoided are : Sweet potatoes Corn Peas Potatoes Carrots – can be used in moderation, Pasta Bread Rice Beans (legumes) They are full of starches and not recommended.