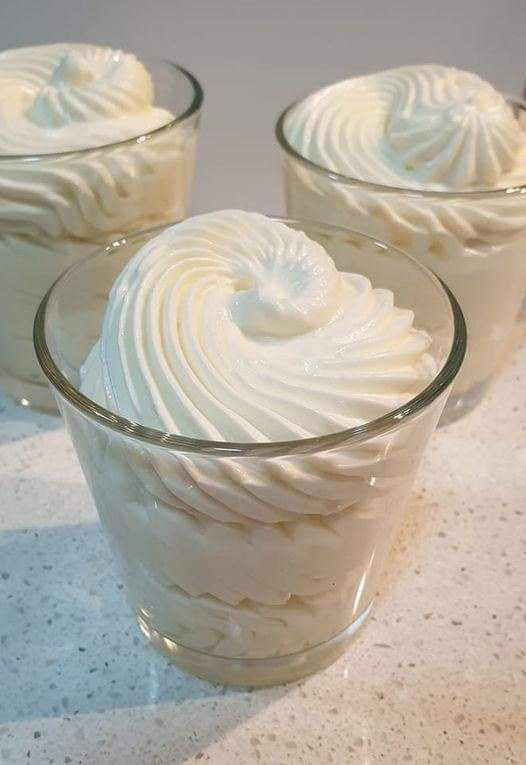 Keto Cheesecake Cups Net carb 2g
keto cheesecake cups are just the creamy dessert you've been looking for! There's absolutely no baking involved here! Great for parties and for a cool summer treat that won't heat up the house.
Ingredient for Keto Cheesecake Cups
1 cup / 250g cream cheese
1 cup / 240ml double cream / heavy cream
¼ cup / 40g powdered sweetener use ⅓ cup / 60g if you like sweeter desserts
1 tsp lemon juice
1 tsp vanilla extract
zest of 1 lemon
½ cup / 60g raspberries or other berries optional
INSTRUCTIONS:
01)- In a bowl, blend the cream cheese, powdered sweetener, lemon juice, lemon zest and vanilla extract with an electric blender until smooth.
02)- In a separate bowl, blend the double cream (that's heavy cream in the US) until it's firm but not stiff.
03)- Combine the cream cheese mix and the whipped cream with a spatula.
04)- Spoon or pipe the cheesecake fluff into 6 dessert bowls.
05)- Optional: Decorate with berries, mint and more lemon zest.
NURITIONS:
| | |
| --- | --- |
| Calories | 287kcal |
| Fat | 31,4g |
| Carbohydrate | 2g |
| Protein | 3,4g |
Quick tips keto diet
No fruit, unless it's berries in moderation No wheat No sugar No grains No pasta No potatoes No rice No beans No starches No milk as it's loaded with sugar. ( unsweetened almond milk, nut milk or heavy cream is recommended.) Meat, cheese, eggs, vegetable, nuts, and healthy fats. It's simple. Stick to that, and you should be ok!Food items that should be avoided are : Sweet potatoes Corn Peas Potatoes Carrots – can be used in moderation, Pasta Bread Rice Beans (legumes) They are full of starches and not recommended.
Do not forget your electrolytes, they are needed daily.A good form of electrolytes is: Pickle juice Pink Himalayan salt added to your food and water Mytoplex Strict keto – counts all macros, does not eat processed foods and no sugars at all Lazy keto – doesn't track all macros, still eats processed foods, as long as they are on plan. They stick to 20 carbs per day ! Macros are a break down of the calories you intake for the day.